A couple weeks ago, we saw that Target Corp $TGT was completing a price bottom. We noted that there were some signs of bullish momentum that might push TGT above key resistance around 60 and extend a bullish swing.
Target (TGT) Daily Chart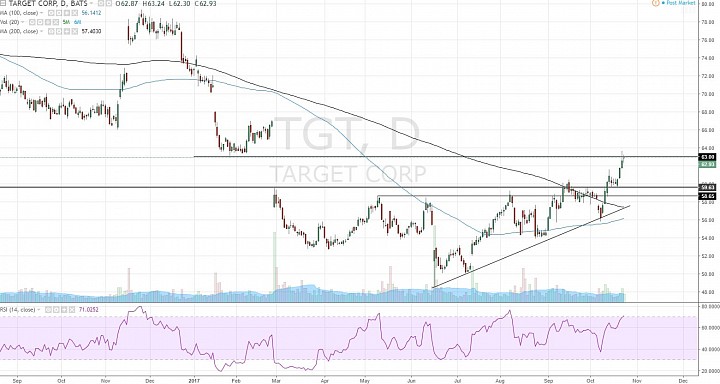 (click to enlarge)
Bullish Reversal:
- The daily chart shows the complete price bottom and the subsequent bullish swing.
- We noted upside towards 66, but we might first see some resistance around 63, a previous support pivot. The fact that the RSI is getting above 70 also suggests we might see the rally stall before further upside.
- At this point, if there is indeed a pullback, we should anticipate support around 58.
Bearish Scenario:
- But if price slides below 56, we should look for a bearish outlook that might go back to 50, then the 44-45 area.