Summary
Microsoft bought the biggest game-related 3-D physics engine company, Havok, from Intel.
Microsoft is likely fortifying its influence on game publishers and developers.
Havok's physics engine is far more popular than Nvidia's Physx game engine.
Havok offers almost a complete all-in-one game development software suite.
Microsoft (NASDAQ:MSFT) is not yet buying any Atom x86 processor from Intel (NASDAQ:INTC). However, Nadella did take the time to buy games middleware supplier Havok from Intel earlier this week. Havok owns the leading real-time physics game engine. It competes with Nvidia's (NASDAQ:NVDA) PhysX software.
Financial terms were not disclosed, but the buyout price is likely higher than what Intel allegedly paid for Havok, which was $110 million in 2007. Intel's previous takeover of Havok also prompted Nvidia to buy PhysX from AGEIA Technologies, Inc. in 2008.
Nvidia should be more concerned now. Unlike Intel which doesn't care too much about gaming, Microsoft has a lot invested in gaming-related assets.
Havok's real-time physics engine is used by console, PC, and mobile game developers. More than 600 game titles use Havok's products. The latest $39.99 PS4 game from Activision Blizzard (NASDAQ:ATVI), Shadow of Mordor, uses Havok's Physics, Cloth, Script, and Animation products.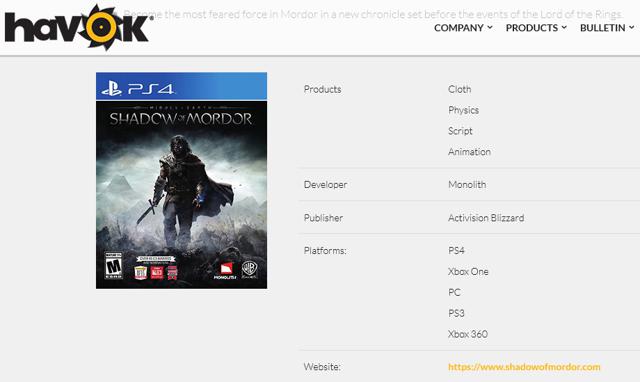 (Source: Havok/Activision)
It's not just about owning the best real-time game physics engine. Microsoft bought an almost all-in-one game development suite in Havok.
Microsoft's acquisition of Havok could impact other firms like Autodesk (NASDAQ:ADSK), which takes in huge sales from game developers. Autodesk sells its own 3-D modelling/animation/game engine package with GAMEWARE.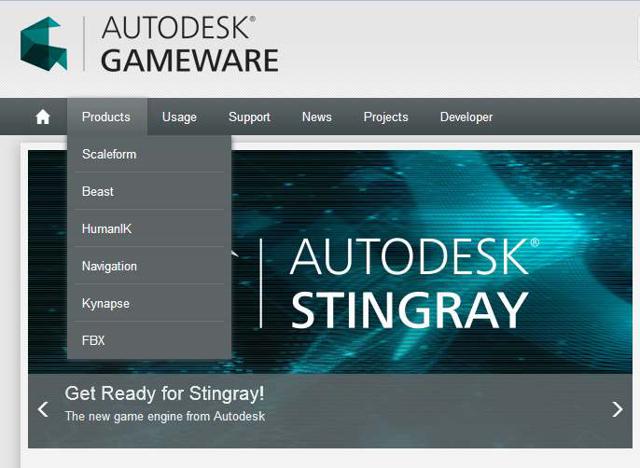 (Source: Autodesk)
The Ambitious Plan Behind The Buyout
Microsoft said it will continue to license Havok's products to other game studios. I see Microsoft potentially lowering the licensing fees of Havok's software to encourage PC/Console-only developers to port their games to Windows 10's platform.
There is also the chance that Microsoft might even give a free license to mobile developers to use the Havoc Vision Engine to create exclusive games only for Windows 10 Mobile. The Havok Vision Engine was originally used for creating iOS and Android games.
The freemium strategy requires Microsoft to have a lot of top-grossing Android/iOS games ported to Windows 10. However, developers are still not satisfied with the free Project Astoria automatic Android-To-Windows 10 free tool. Microsoft probably expects that giving away expensive game engines and development tools would finally push Android developers like Supercell to port their billion-dollar mobile games to Windows 10.
The Havok Vision Engine competes directly with Autodesk's new subscription-only Stingray game engine. The obvious threat to Autodesk is for Nadella to give away free or super-cheap licenses just to persuade game developers to support the fledgling Windows 10 App Store.
Autodesk bought the Stingray game engine only last June 2014 from Bitsquid. Like Autodesk, Microsoft apparently also appreciates the great advantage of owning an excellent game development suite. There is money to be made in renting software to top-grossing game studios.
Nadella might still charge a monthly subscription fee for Havok Vision Engine like what Autodesk is doing with Stingray's $30/month plan. Havok doesn't have a 3-D modelling software like Autodesk's Maya and 3D Max. However, the Havok Animation Studio is one of the best commercial motion/behavioral software for animating characters in-game.
Autodesk charges $123/month for its 3DS Max modelling/animation software. Surely, Microsoft will find it reasonable to charge $30 a month for its newly-acquired Havok Animation Studio product.
My Takeaway
The purchase of Havok is a double win for Microsoft. Owning the best game physics engine gives it a lot of clout over Sony (NYSE:SNE), Nintendo (OTCPK:NTDOY), Activision, and other game developers. App developers wary of earning the ire of Microsoft might eventually find it prudent to finally notice that there is actually a Windows 10/Windows Phone app store.
The future of video gaming is in mobile. More people now have smartphones than those who only have desktop PCs or consoles. Windows 10 Mobile will languish as a non-factor bench player (like Windows phone 8.1) if Microsoft doesn't win enough support from the game developers community.
Sad but true, Microsoft's decision to give away free Windows 10 Mobile OS is still not enough for it to win the support of game developers. Owning something very important toward making great 3-D games now gives Microsoft a stronger leverage.
Microsoft also stands to gain a new revenue stream through licensing Havok's products. Even though there are free alternatives to 3DS Max, Autodesk can still get away with a pricey monthly subscription for its flagship 3-D animation software. Microsoft could easily position the Havok Animation Studio as a cheaper alternative to 3DS Max.
I rate MSFT a Buy. Nadella obviously appreciates my love and respect for the video gaming industry. There is great money to be made in making and selling games.
More