As 2013 comes close to an end, we will get a lot of stories reviewing the year that was.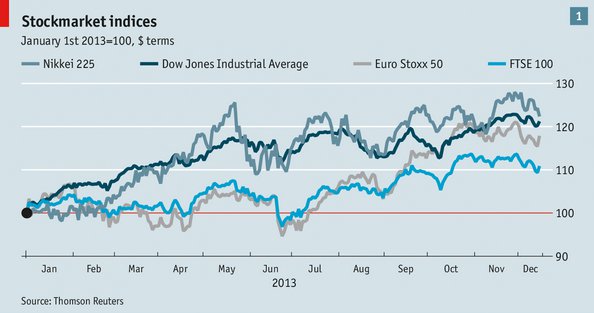 This chart does a good job of putting into context the behavior of the main indices in the US, Japan, Europe, and UK.
Perhaps the main take-away, aside from the fact that 2013 was a great year for US and Japanese equities, and a good year for Europe and the UK as well, is the under-performance of the UK's FTSE 100 index. Could this mean that the first half of 2014 will show the FTSE "catching up" to the others and therefore outperforming? It seems that the positive macro data from the UK has not managed to push the index higher during the 4th quarter and could be a place to look if one likes to trade indeces.