Intel is due to report Q1 2016 earnings on Apr. 19, 2016 after market close.
Intel is expected to report improved top line growth due to the launch of new products and the Altera acquisition.
This trend is expected to gain momentum in the coming quarters which could provide significant momentum for Intel stock.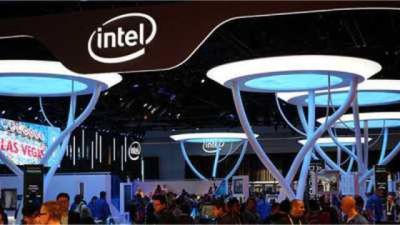 Giant semiconductor chip manufacturer Intel (NASDAQ:INTC) is due to report Q1 2016 earnings on Apr. 19, 2016 after market close. The consensus amongst Wall Street is for Intel to report revenue of $13.93B, good for 8.8% Y/Y growth and EPS of $0.49, up 19.5% Y/Y. Intel's own guidance points to a revenue of $14.1B (10.2% Y/Y growth) and, 62% gross margin (down 100 basis points Q/Q). Meanwhile, there is an earnings whisper that Intel might post EPS of $0.53 and thus beat analysts' consensus estimate.
Intel has managed to beat EPS estimates in four consecutive quarters. During the fourth quarter, Intel beat the top line by $110M and EPS by $0.11.
Intel Earnings Surprise History
Fiscal
Quarter End
Date
Reported
Earnings
Per Share
Consensus
EPS* Forecast
%
Surprise
Dec2015
01/14/2016
0.74
0.63
17.46
Sep2015
10/13/2015
0.64
0.59
8.47
Jun2015
07/15/2015
0.55
0.5
10
Mar2015
04/14/2015
0.41
0.4
2.5
Source: NASDAQ
Data Center Group and 3D NAND in Focus
New Intel president Murthy Renduchintala has been overseeing new changes at the company. Starting with the upcoming earnings report, Intel...
More