Invest with Confidence. Are you a financial professional? Stay on top of your portfolio with Benzinga Pro's real-time newsfeed and alerts and never miss a headline again.
Don't miss the chance to try it FREE today.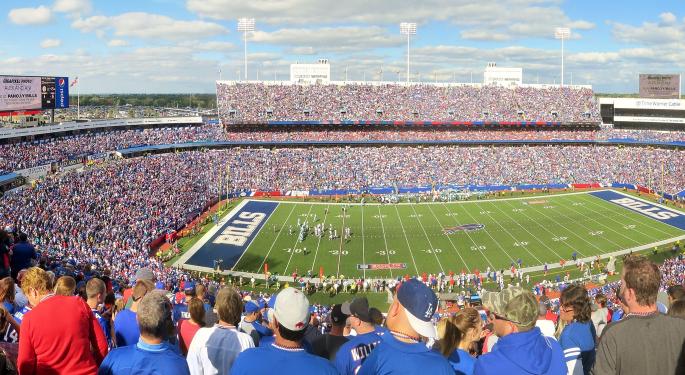 On Tuesday, Twitter Inc TWTR 0.37% won the NFL sweepstakes, officially partnering for the right to stream 10 Thursday night games next season.
Twitter reportedly paid about $10 million for the package, although interestingly, the NFL admitted that they were not the highest bidder, suggesting that the attractiveness of Twitter's platform helped them win over the likes of Facebook Inc FB 0.94%, Verizon Communications Inc. VZ 0.31%, Yahoo! Inc. YHOO 0.52% and Amazon.com, Inc. AMZN 1.25%.
From the NFL's perspective, this deal makes perfect sense. Because the games will still be broadcast live on TV – five on NBC and five on CBS, as well as a simulcast on NFL Network – they now have two different revenue streams for the same property.
At first glance, it seems like Twitter got off cheap, considering that Yahoo paid $17 million for one game last season and CBS and NBC each pay $225 million for their broadcast rights.
The reason for that discount, according to Re/Code, is most of the ad revenue...
More