EROS has been mostly in consolidation this year, but ended last week breaking out, signaling a bullish outlook.

EROS Daily Chart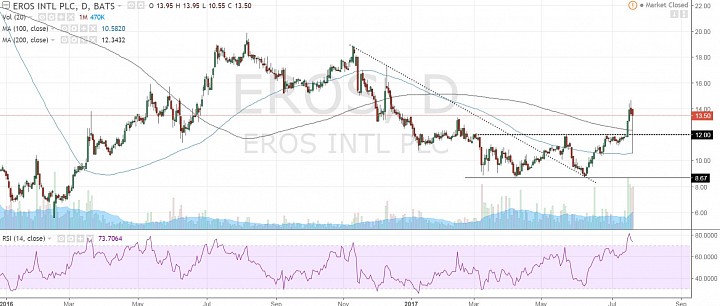 (click to enlarge)

Breakout:
- The daily chart shows that the market has been beariosh since mid-2016 when price failed to push above 20.00.
- Since then, price has slide back to around 10.
- In 2017, price settled into a range between roughly 8.7 and 12.
- Last week, price broke above the range resistance, signaling a bullish reversal against the 2016-2017 slide.
- Note that Friday's price action essentially tested the broken range and respected it as support, further suggesting upside.
Upside:
- The weekly chart shows that price action has been sideways-bullish since 2016.
- A return towards 20, and even a break above 20 is within this mode.
- The prospect of this bullish outlook can be strengthened if price retreats but finds support around 12.
EROS Weekly Chart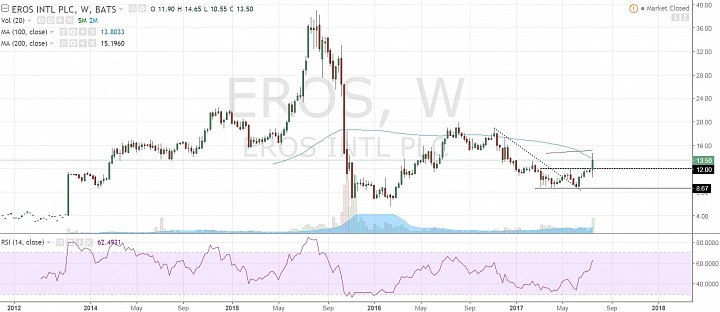 (click to enlarge)