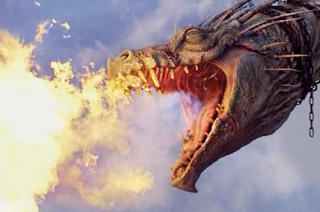 Life keeps getting harder for theme-park enthusiasts. The operator of the country's second most popular theme parks -- Universal Orlando parent Comcast (NASDAQ:CMCSA) (NASDAQ:CMCSK) -- increased its rates for annual pass holders earlier this week. This move follows Disney's (NYSE:DIS) rollout late last year of the most dramatic increase in the media giant's history for its annual passes.
It will cost Universal Orlando regulars between 3% and 6% more to buy an annual pass to the Central Florida resort. The discount offered to Florida residents is narrowing, making it an even bigger increase for them. Locals will now be paying as much as 9% more for the entry-level pass that offers access to the parks with certain blackout dates.
Theme park companies pushing rates higher every year isn't a big deal, and it's something that Comcast's cable television customers know all too well. It follows larger increases for single-day tickets at Universal Orlando in February and Universal Studios Hollywood last month, where prices went up as much as 21% ahead of the California park's opening of The Wizarding World of Harry Potter.
This week's uptick may...
More