China growth slashed, more epically dismal US data, lack of clarity from Draghi, slumping oil prices, dropping yields, surging USD... now if that isn't a recipe for buying US equities at record highs, we don't know what is...
Stocks close unchanged from ECB...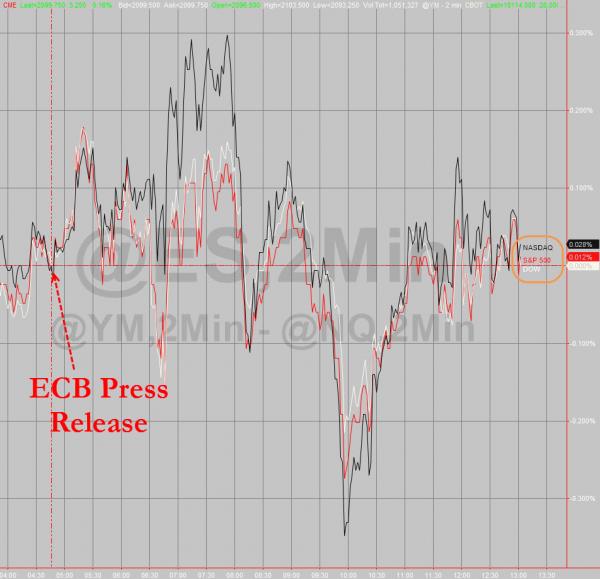 And on the day only Trannies closed red (even as oil tumbled) thanks to an aftenoon push higher...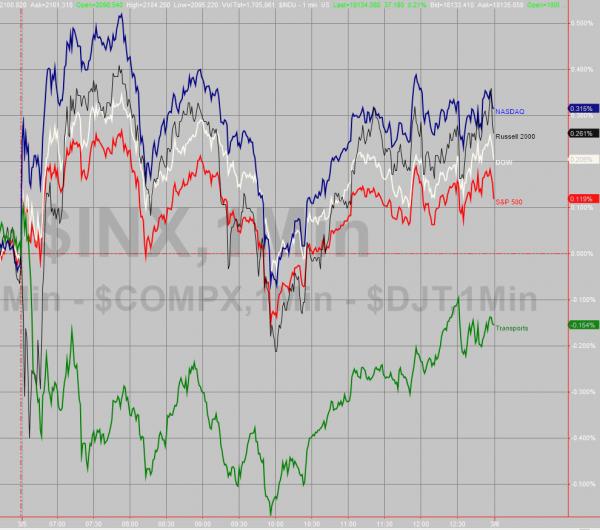 On the week, things are mixed - earlier in the day everything was red but the ubiquitous v-shaped recovery dragged high beta into the green... The S&P and Trannies remain red on the week and Dow closed unch...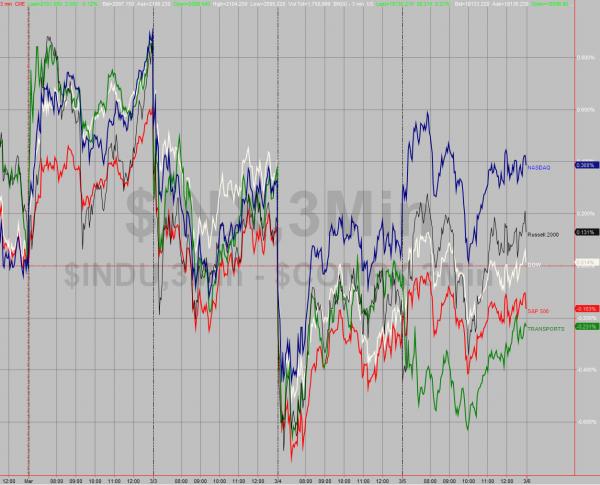 VIX pushed back down towards 14.. because what do you do before a jobs print that basically assures a June rate hike OR NOT...
Across the sectors this week... Biotech sdriving heaklthcare to highs, and financials excited ahead of the stress tests...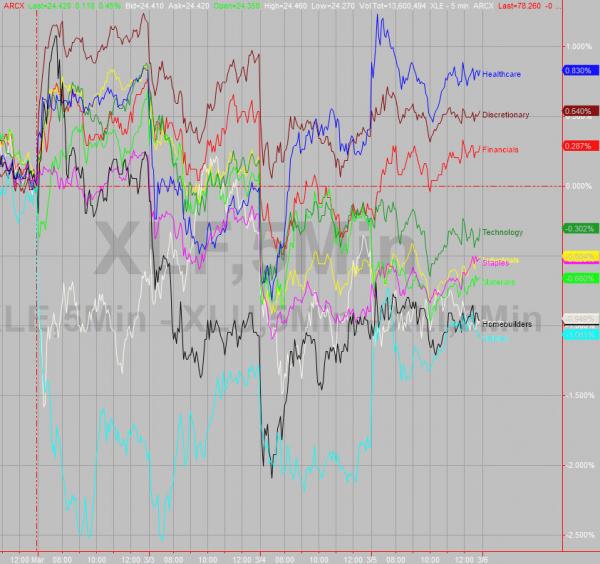 as Financials tocks remain much more excited than credit...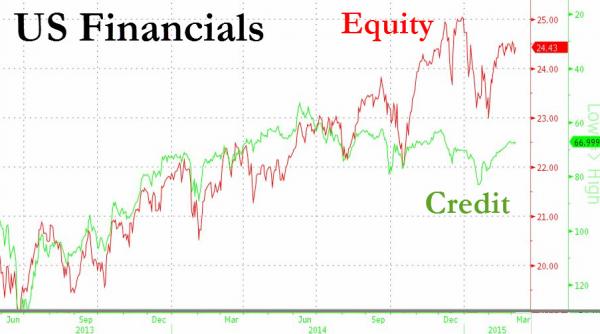 As Draghi spoke so global bond yields compressed and the Treasury complex followed suit, having shrugged off the rate-lock weight from the Actavis deal earlier in the week...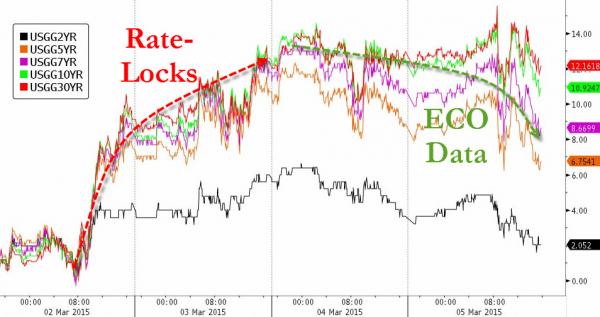 The weakness in the EUR (1.09 handle against the USD at 12 year lows) sent the USD Index soaring to fresh highs, now up over 1% on the week...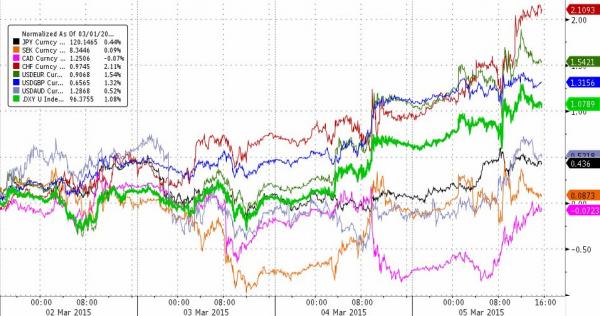 Swiss Franc has been monkey-hammered this week...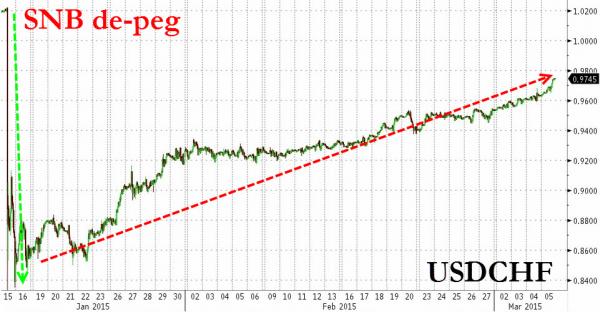 Commodities were generally flat - despite the surge in the USD... apart from Crude...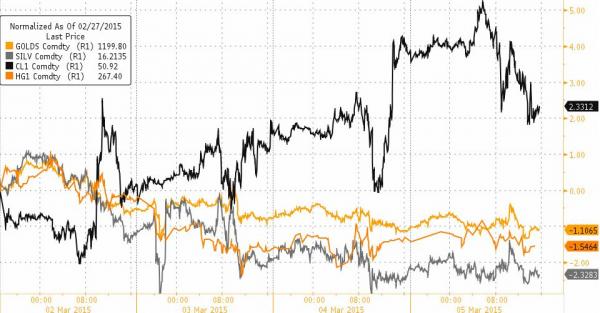 As Crude finally woke up to what China did last night... or just algos...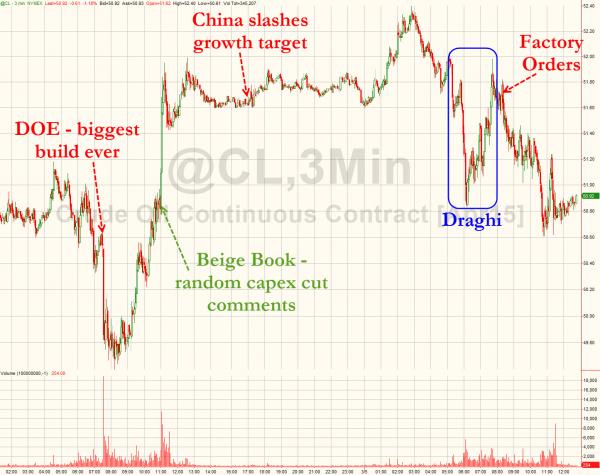 Charts: Bloomberg