The market has been bidding up bitcoin in the past couple of months as price rallied from a low on the year around 162 up to the highs of the year between 310 and 320. Price action in the past couple of weeks have been accelerating towards these highs, where we can see common resistance throughout 2015. 

BTCUSD Daily Chart 10/28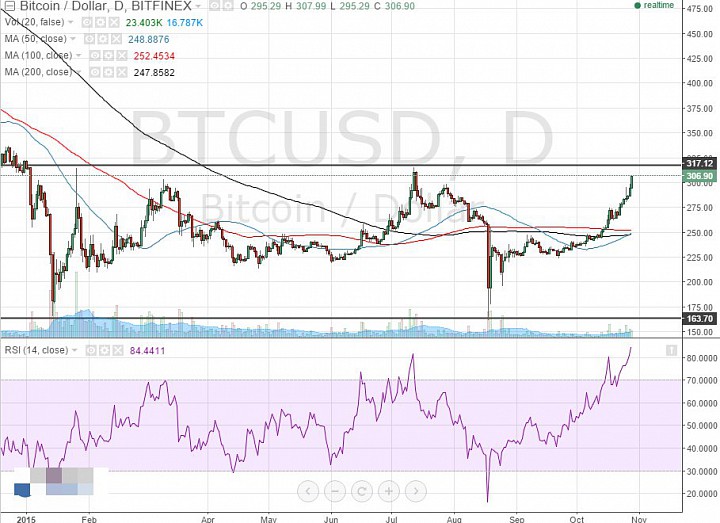 (click to enlarge)

The daily chart shows that the past few times price came up above 300, price action was pretty strong as well. So, we still should respect the 310-320 area for resistance against the current rally. However, we should limit the bearish outlook to 250, which is still slightly above the middle of the 2015 consolidation range. Also, the cluster of 200-, 100-, and 50-day SMAs there might provide strong support. 

Now, a break above 320 could be a key bullish signal for the medium-term, but for the short-term, we still can see a pullback towards the 250 area. For now, I think there is a possible very short-term play on the resistance here in the 310-320 area, but we should not expect price to go back down towards the consolidation lows. Instead, hedge the bearish expectation against a possible eventual break above the 2015 range.