Federal Reserve policy makers meet this week and will probably keep interest rates on hold amid concern about the state of the world's biggest economy.
The U.S. government's initial tally of first-quarter gross domestic product and readings on new home sales and orders for big-ticket goods in March highlight a busy economic data week.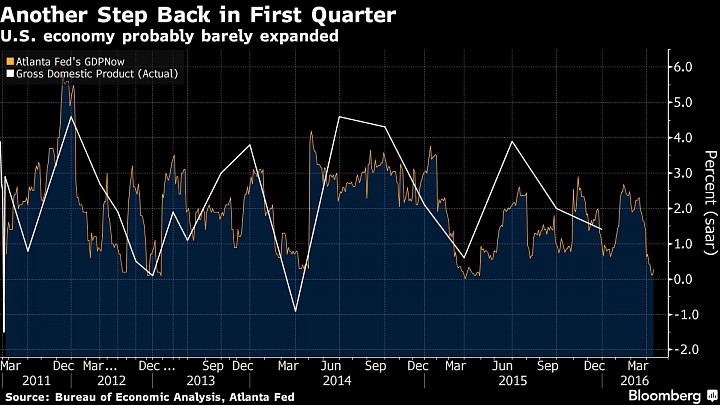 Connecticut, Delaware, Maryland, Pennsylvania and Rhode Island hold primary elections.
U.S. President Barack Obama visits Germany, where he'll attend an industry conference and meet with counterparts from the major European Union economies.
Brazil's Senate forms a special committee on the impeachment motion against President Dilma Rousseff. Serbia holds a general election.
Brazil, Hungary, Japan and Russia set monetary policy.
Some of the biggest names in technology announce earnings this week: Apple Inc., Amazon.com Inc., Twitter Inc., eBay Inc., AT&T Inc. and LinkedIn Corp. Many European auto, drug, financial and oil companies are also reporting.
Monday, April 25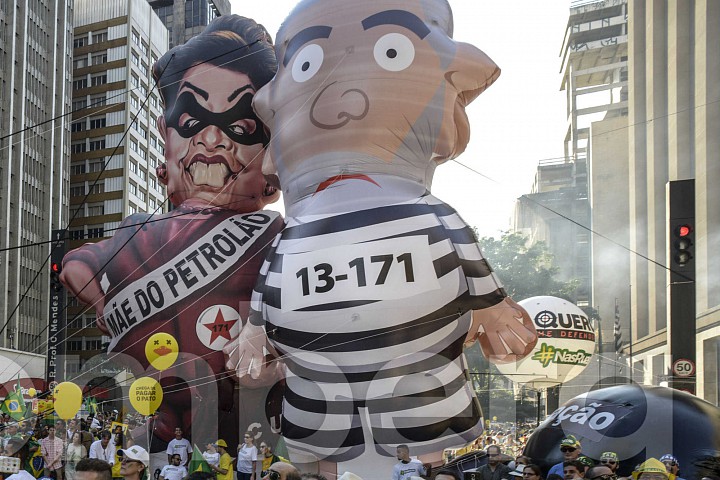 -Brazil's Senate forms a special committee on impeachment. The 21-person committee will recommend to the full chamber whether it should accept the impeachment motion against President Dilma Rousseff. If the Senate accepts the motion, Rousseff will have to temporarily step down while the chamber puts her on trial.
-Sales of new U.S. homes probably climbed to a three-month high in March, spurred by robust hiring and falling mortgage rates, economists project the Commerce Department to report. 10:00 EDT in Washington.
-U.S. President Barack Obama and German Chancellor Angela Merkel tour the Hanover Messe industry fair starting at 09:00 CET (03:00 EDT) in Hanover, Germany. Obama will deliver remarks at 11:25 CET. Merkel also hosts a meeting of the so-called G-5 leaders. Obama, U.K. Prime Minister David Cameron, French President Francois Hollande and Italian Prime Minister Matteo Renzi join Merkel to discuss terrorism, Islamic State and Libya.
-European Central Bank board members Vitor Constancio, Benoit Coeure and Daniele Nouy speak at a conference in Frankfurt. The ECB/EU Commission's conference will focus on banking and capital-markets union in Europe. 08:45 CET (02:45 EDT).
-King Felipe VI will hold a final round of talks with the leaders of Spain's political parties in an effort to form a coalition government before the May 2 deadline for fresh elections. Timing to be determined.
-German Finance Minister Wolfgang Schaeuble speaks on fiscal policy and balancing the budget at an industry conference in Berlin at 10:00 CET (04:00 EDT). He also delivers remarks on a similar theme and infrastructure investment at 17:00 CET at an event sponsored by a transportation lobby in Berlin.
-Aero Montreal hosts the Aerospace Innovation Forum. Canada's Minister of Innovation Navdeep Bains and Bombardier Commercial Aircraft President Fred Cromer will give speeches at 10:00 EDT and 13:00, respectively. In Montreal through April 26.
-The U.S. International Trade Commission is scheduled to release its final decision in Samsung Electronics Co.'s patent-infringement case against Nvidia over graphics-processing chips. The decision could result in an import ban on certain products that use Nvidia chips. The announcement is scheduled to be released at 17:00 EDT.
-Saudi authorities are set to unveil the Vision of the Kingdom of Saudi Arabia, a comprehensive plan to prepare the country for the post-oil era.
-The International Monetary Fund holds a press conference in Dubai to discuss its Middle East and Central Asia Economic Outlook report at 08:45 in Dubai (00:45 EDT). The keynote speaker is Masood Ahmed, the fund's Middle East chief.
-Hungarian Prime Minister Viktor Orban speaks on the fifth anniversary of the country's new constitution. The changes to the nation's charter drew criticism from the EU that Orban disrupted checks and balances to consolidate power for his Fidesz party. 09:25 CET in Budapest (03:25 EDT).
-Egyptian political activists and critics of President Abdel-Fattah El-Sisi plan a protest against the decision to return two Red Sea islands to Saudi Arabia. Timing to be determined.
-U.S. government bond auctions, Fed debt purchases. Click here for the schedule.
-U.S. initial public stock offerings. Click here for the schedule.
-ECONOMY: Dallas Fed manufacturing (Apr.), Singapore CPI (March), Spanish PPI (March), German IFO business climate (April), Poland unemployment (March).
-EARNINGS: Express Scripts Holding Co., Pioneer Natural Resources Co., Xerox Corporation, KKR & Co. L.P., Halliburton Company, Husky Energy Inc., Canadian National Railway Company, Grupo Aeromexico SAB de CV, Royal Philips NV, TNT Express NV.
-ENERGY/COMMODITIES: U.S. Dept. of Agriculture commodity reports (weekly).
Tuesday, April 26
-Orders for U.S. durable goods probably increased in March, helped by a pickup in bookings for commercial aircraft, according to economists' forecasts. The Commerce Department will issue the figures at 08:30 EDT in Washington.
-Connecticut, Delaware, Maryland, Pennsylvania and Rhode Island hold primary elections. At stake are 172 delegates for the...
More