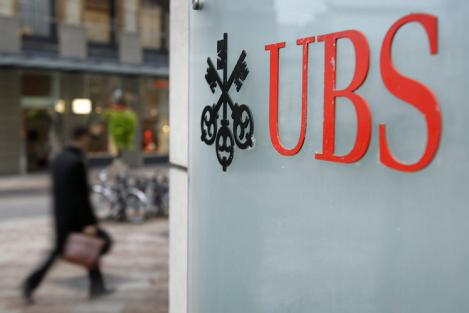 UBS AG (UBSN) is poised to pay a record 1.1 billion-euro ($1.4 billion) security deposit in a French tax-evasion case as it challenges the allegations and bond demand, according to a person with knowledge of the investigation.
UBS is proceeding with the payment due today after a Paris appeals court last week upheld a July order by French prosecutors, said the person, who asked not to be identified because the matter is private. The deposit covers a potential criminal penalty.
"UBS doesn't comment on procedural steps," said Dominique Gerster, a UBS spokesman. UBS, based in Zurich, plans to appeal the bond demand at France's highest court and it's also challenging the judicial process, including the right to a fair trial, the bank said on Sept. 22.
Any further appeal by UBS to France's highest court, the Cour de Cassation, wouldn't suspend execution of the bond order, a spokeswoman for the Paris appeals court said by e-mail today.
UBS,Switzerland's biggest bank, has criticized the investigation as a "highly politicized process" that hasn't followed "elementary facets of the rule of law."