With USD-bulls rushing in after the FOMC statement, the USD/CHF broke above a triangle consolidation. It was a convincing break, and it extended higher as 3/20 London trading got started.
The SNB also announced its monetary policy. It may seem like the market reacted to it, but the extension higher was broad USD-based, seen in EUR/USD, GBP/USD, XAU/USD (gold) for example.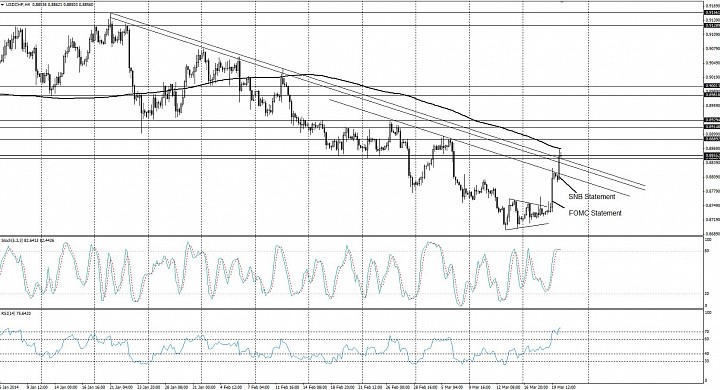 (USD/CHF 4H Chart)

The 4H RSI tagged 70, showing bullish momentum. Even though the prevailing trend has been bearish, USD/CHF is showing some strength, and we should consider buying on a dip. It might be a bit overbought in the near-term as we begin the 3/20 US session.