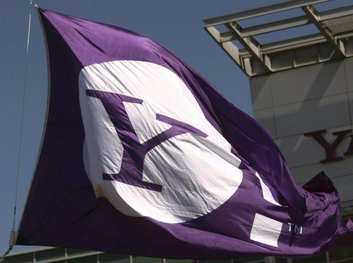 According to Bloomberg, Verizon Communications (VZ) is going to buy Yahoo (YHOO) for $4.8 billion. The deal is said to include the core assets and real estate while excluding the intellectual property and Asian assets that includes the position in Alibaba (BABA). 
Verizon hopes the deal provides the ability to monetize wireless traffic via digital ads. With the domestic wireless market mature and lacking growth now, the best option is to take the users and obtain value for extra data offerings. The problem is that consumers paying $50-100 per month aren't going to like viewing ads while a competitor like T-Mobile (TMUS) keeps pushing further data services without fees. 
The question of course is whether the combination of the AOL division and Yahoo can turn into a winning combination. Remember that Verizon is worth $230 billion so moving needle with this deal is going to be difficult. The AOL purchase still has no visible impact on the financials as of the most recent results. 
At the end of the day, Yahoo lacks the talent to compete with the Internet giants on digital ads and a buyout by Verizon will hardly change the view of Silicon Valley engineers. The deal isn't likely to benefit Verizon, but the cost below $5 billion isn't that impactful to the stock value. 
Disclosure: No position