5 Trade ideas excerpted from the detailed analysis and plan for premium subscribers:
Ashland, Ticker: $ASH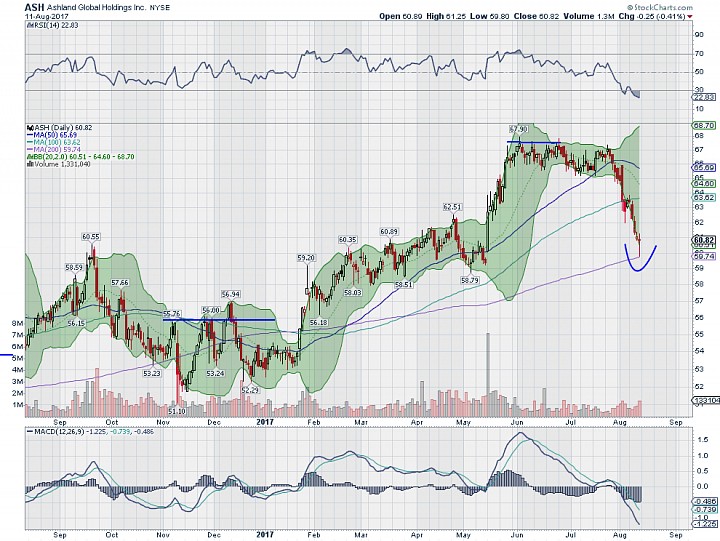 Ashland, $ASH, rose steadily from January through to a top in June. It consolidated and then pulled back violently over the last 4 weeks. Friday it touched the 200 day SMA and printed a Hammer (possible reversal). The RSI and MACD are both oversold and showing signs of reversing. Look for a higher close Monday to participate higher…..
Interactive Brokers, Ticker: $IBKR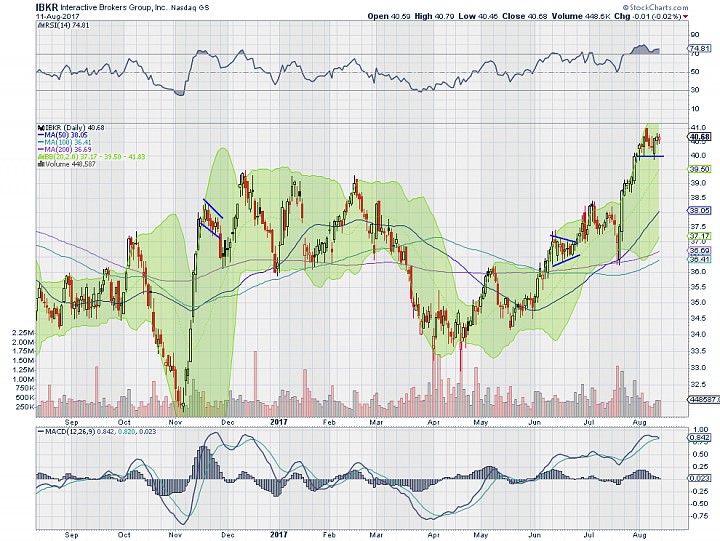 Interactive Brokers, $IBKR, consolidated over the winter and then dropped back in March. Since then it has moved steadily higher reaching the latest consolidation zone 2 weeks ago and settling. The RSI is overbought but pulling back while the MACD is near a cross down. Look for a push out of consolidation to participate higher or on the short side…..
IDEXX Labs, Ticker: $IDXX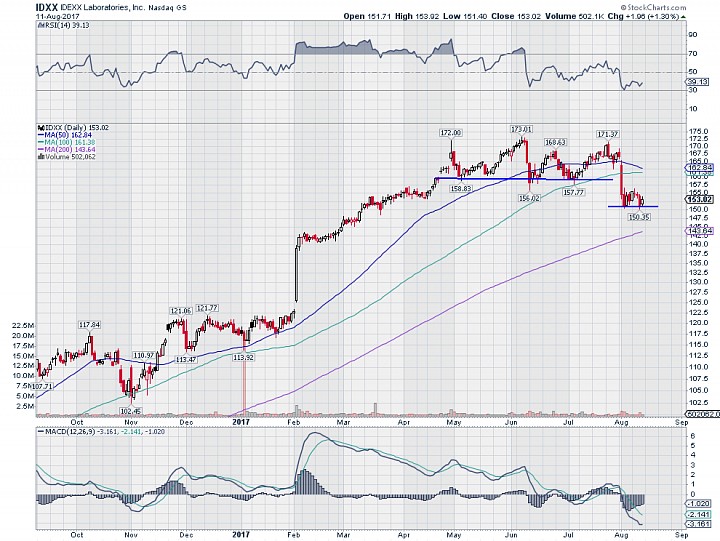 IDEXX Labs, $IDXX, rose from a November low to consolidate from December through February. It took off from there to a new consolidation over support from May through July. It broke that support to the downside to start August and has consolidated since. The RSI stalling in the bearish zone while the MACD is falling. Look for push lower to participate to the downside…..
Intuitive...
More