The strong employment figures in the U.S. pushed all stocks higher. Biotech, the riskiest of assets, is rebounding too. Even Valeant Pharmaceuticals (VRX) stopped falling.
Do the growth prospects justify a $50 price target for the stock?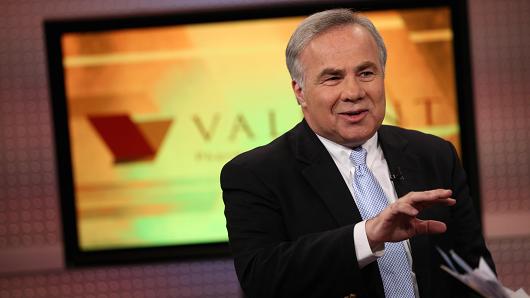 A 5Y EBITDA exit model assumes a drop in growth this fiscal year, followed by a rebound in the next four fiscal years. Valeant could survive a 15 percent drop in revenue growth this year and follow with at least 5 percent growth or higher through fiscal 2020.
Select Revenue and EBITDA Forecast
Input Projections
Fiscal Years Ending
Dec-15
Dec-16
Dec-17
Dec-18
Dec-19
Dec-20
Revenue
10,447
8,880
9,324
9,836
10,525
11,367
% Growth
27.3%
-15.0%
5.0%
5.5%
7.0%
8.0%
EBITDA
4,300
2,220
2,331
2,557
2,736
5,115
% of Revenue
41.2%
25.0%
25.0%
26.0%
26.0%
45.0%
Source: finbox .IO
Any revenue projections, even for this year, are speculative. The driver for higher sales depends on management re-negotiating the Walgreens-Boots distribution model. This month, some key wins and approvals for drugs in the pipeline will contribute to higher revenue in future years.
Winning FDA approvals this year will boost morale and give the company a better understanding of what is achievable. The sooner the company improves the accuracy of its cash flow forecast, the sooner it may sell assets to par its debt.
Comparable companies
Refer to the stock multiples of Allergan (AGN), Teva (TEVA), and Endo International (ENDP) and compare it to that of Valeant. Endo's recovery in the markets in the last month is encouraging. Its generics pipeline faces competition but the company is finding new sources of revenue.