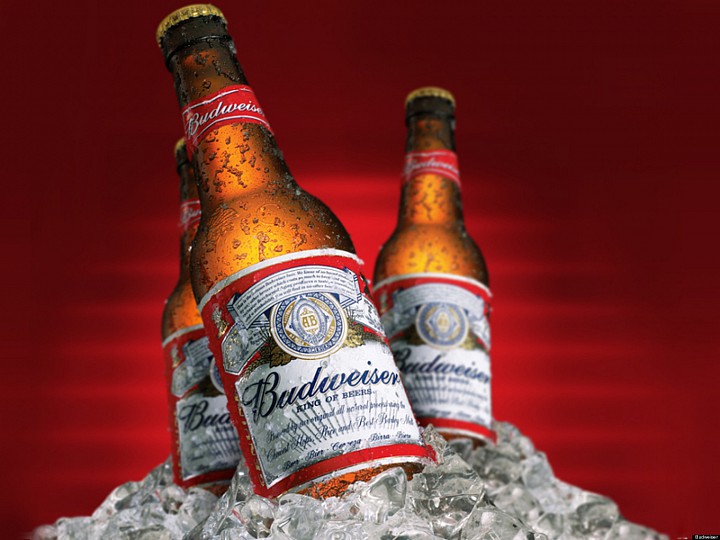 Anyone who has read the financial headlines this morning, or I suppose anyone who drinks beer for that matter, is likely aware of the fact that the long rumored interest of Anheuser-Busch InBev $BUD in SABMiller $SBMRY has been confirmed.  News of negotiations between the two companies sent both the stocks soaring: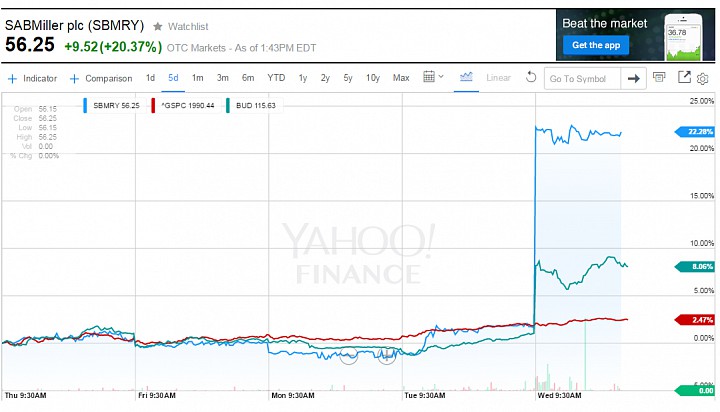 A five-day chart of $SBMRY (blue) and $BUD (green) vs. the S&P 500 (red) (click to enlarge)
The obvious way for investors to play this story would be to go the merger arb route and buy SABMiller's stock hoping for the deal to close at a level that's higher than where it is currently trading.  Technically that type of investment would even be a special situation.  I personally prefer to look at less obvious ways to play business news whenever possible.  That's why I was intrigued by a great New York Times DealBook article that I came across this morning.
SABMiller Takeover Would Shake Up Beer Industry
http://www.nytimes.com/2015/09/17/business/dealboo...
A merger of two beer behemoths would benefit both companies involved, but it also has the potential to benefit other companies as well.  How?  Two huge companies like this would likely have to sell or spinoff a number of parts in order to receive anti-trust regulatory approval for a deal.  The forced selling of assets often leads to excellent purchase prices.  So who else stands to benefit from this potential deal?
1) Molson Coors Brewing Company $TAP: The deal might force inBev to sell its stake in the MillerCoors LLC U.S. distribution joint venture to Molson Coors. The joint venture accountes for more than 40% of $TAP's EBITDA.  Such a move would provide the company, which has recently clashed with its partner about the direction for the venture, with complete control over operations in its largest market.
2) China Resources Enterprise Ltd. $291:HK: While you may have never tried or even heard of it, Snow is actually the world's number one selling beer brand.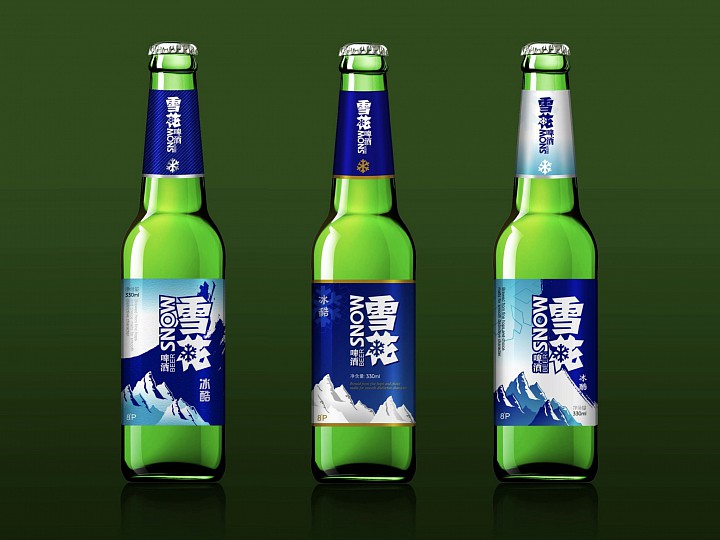 In order to receive approval for the deal, Anheuser-Busch InBev might have to sell its stake in Snow brand beer and its 90 breweries, likely to its joint venture partner China Resources Enterprise.  I normally stay far away from any Chinese stocks, particularly right now, but this is still something to keep an eye on.
3) Heineken NV $HINKF and Carlsberg A/S $CABGY: The DealBook article speculates that the massive returns created by a potential SABMiller / Anheuser-Busch InBev merger might cause these two closely-controlled companies to reconsider their independence.  A merger would likely cause their stocks to rise.
4) Spinoffs: If Anheuser-Busch InBev decided to spinoff any of the aforementioned or any other assets into independent company instead of selling them, individual investors who were able to purchase shares at the right price have the potential to make a lot of money.
As someone who did not own either $BUD or $SBMRY prior to today's news, I am currently watching this one from the sidelines.  I am a very interested observer though and am looking for under the radar ways to play it.  If anyone has any suggestions, I'd love to hear them.
And now for the Rest of the Special Situation Investing News:
Spinoffs:
Agilent #spinoff Keysight Technologies Is Transforming And Should Be Re-Rated
http://seekingalpha.com/article/3509626-keysight-t...
$MUSA post-spinoff capital return restrictions recently expired, accelerated buyback program is likely.
http://seekingalpha.com/article/3510666-murphy-usa...
AMC Networks Said in Talks to Acquire John Malone's Starz
http://www.bloomberg.com/news/articles/2015-09-15/...
$SPX Corp. announces post-spinoff executive officers
http://www.charlotteobserver.com/news/business/art...
New blow for Yahoo's Alibaba spin-off bid
http://www.ft.com/intl/cms/s/0/af419784-5b29-11e5-...
Blackstone's Advisory Arm Spin-Off on Track, Dates Declared
http://www.nasdaq.com/article/blackstones-advisory...
.
Activist Investors:
'Dead hand' bylaw complicates Ethan Allen proxy fight
http://thedealnewsroom.tumblr.com/post/12916111546...
Driehaus Capital Management Moves to Rally Votes Against Towers Watson Deal
http://blogs.wsj.com/moneybeat/2015/09/15/investor...
. 
Whale Watching:
Inside These Hedge Funds, a Smaller Hedge Fund Just for the Boss
http://www.bloomberg.com/news/articles/2015-09-16/...
. 
Investment Write-Ups:
ClubCorp Holdings: This Golf Club Owner Should Probably Be A REIT
http://seekingalpha.com/article/3513976-clubcorp-h...
Barnes & Noble Remains Overpriced
http://seekingalpha.com/article/3510396-barnes-and...
Gramercy Property Trust Is Poised To Profit $GPT
http://seekingalpha.com/article/3513326-gramercy-p...
Michael Price disciple David Marcus runs Evermore Global Value, where he buys turnaround stories. 3 Stocks, 1 REIT to Buy; An Oil Behemoth to Avoid
http://www.barrons.com/articles/3-stocks-1-reit-to...
.
Other Investing News:
Hewlett-Packard to Cut Up to 30,000 More Jobs in Restructuring
http://www.bloomberg.com/news/articles/2015-09-15/...
General Electric: Nine Reasons to Buy
http://blogs.barrons.com/stockstowatchtoday/2015/0...
McRevolt: The Frustrating Life of the McDonald's Franchisee
http://www.bloomberg.com/features/2015-mcdonalds-f...
America's Most Admired Lawbreaker
http://highline.huffingtonpost.com/miracleindustry...
Exxon + Wal-Mart + Chevron + $7 Billion = Apple
http://blogs.wsj.com/moneybeat/2015/09/15/exxon-wa...
One Trader Just Made $1.7 Million on AB InBev's Impending Offer
http://www.bloomberg.com/news/articles/2015-09-16/...
Brazilian Tycoons Behind SAB Miller Bid
http://www.wsj.com/articles/brazilian-tycoons-behi...
.
Economics, Etc...
POLL: THE BIG DAY IS HERE! Will the Federal Reserve Raise Rates on Thursday?
https://specialsituationnews.whotrades.com/blog/43...
 Goldman's Blankfein on September Rate Hike: 'I Wouldn't Do It'
http://blogs.wsj.com/moneybeat/2015/09/16/goldmans...
Yale to Be Paid Interest on Dutch Water Authority Bond From 1648
http://www.bloomberg.com/news/articles/2015-09-16/...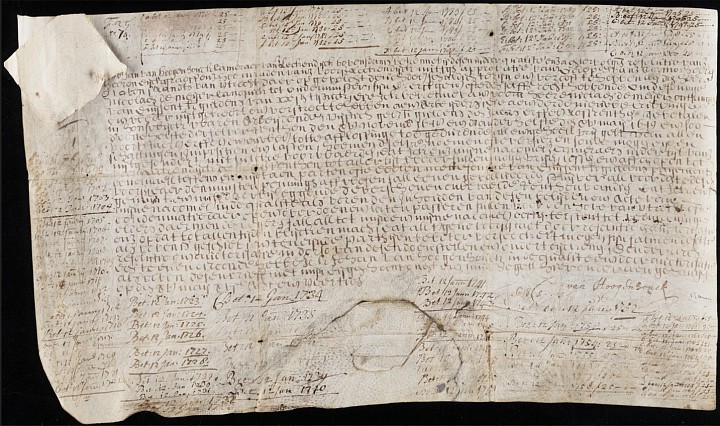 Thanks for reading. If you liked the article (or even if you didn't but are just feeling particularly generous), please give it a thumbs up or comment below...it only takes a second.
Also, if you haven't already, make sure to click on the link at the top of the page to join this new special situation investing community. Doing so will enable you to receive notification when new articles are published here and to share your own ideas.
Lastly, make sure to follow me on Twitter:
https://twitter.com/SpecialSitNews
Have a great day!