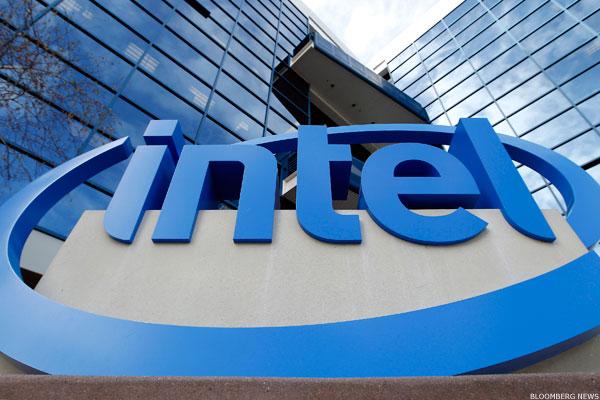 Computer chip giant Intel (INTC) reports earnings late Wednesday. Intel's chart shows it has a history of earnings volatility.
Intel was a victim of the 2000 tech bubble, when shares plunged from an all-time high of $75.81 set in August 2000. Today's expanded weekly chart shows the Fibonacci retracement levels of the decline from this peak to the February 2009 low of $12.05. The multiyear high of $37.90 set in December 2014 is just above its 38.2% retracement of $36.40.
Looking deeper into the price volatility over the last two years, the stock traded as low as $24.87 during the Aug. 24, 2015, "flash crash." The daily chart below evaluates the Fibonacci retracement levels of the 34.4% decline from December 2014 high to this low.
Intel is a component of the Dow Jones Industrial Average (INDU) . Since the low of $30.44 set on June 27 in the aftermath of Britain's vote to leave the European Union, the stock is up 16%, outperforming the 8.8% gain for the average. Intel has a dividend yield of 3.08% versus the yield of 1.55% for the 10-Year U.S. Treasury note. The stock has a reasonable price-to-earnings of 15 versus 19.7 for the Dow 30.
Analysts expect Intel to earn 53 cents a share Wednesday. On Monday, Canaccord raised its earnings estimates, indicating the recent personal computer sales data appears to be "better than feared." The company has a buy rating on Intel, which provides PCs with chips, and has a price target of $40.
The daily chart below...
More