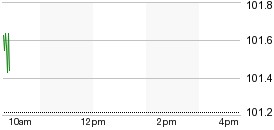 NEW YORK, Aug. 4, 2015 /PRNewswire/ -- Chip Merritt, Vice President of Investor Relations for McGraw Hill Financial (MHFI), will present on August 5, 2015 at the 2015 InvestMNt conference sponsored by CFA Society Minnesota. Mr. Merritt is scheduled to speak from 8:15 a.m. to 8:50 a.m. Central Time. The presentation will be webcast (audio and slides) and may include forward-looking information.
Webcast Instructions: Live and Replay
The webcast and slides will be available live and in replay through the Company's...
More