- China Preparing for Resumption of Currency Wars and an International Monetary Crisis
- Obama and Kerry Warn Dollar May "Cease To Be the Reserve Currency of the World"
- Remember Bloomberg Intelligence's $64,000 Gold Price Target?
- Reuters Global Gold Forum Interviews Alistair Hewitt  of World Gold Council
- Gold Trade Turns Bullish on China Currency War in Bloomberg Gold Surve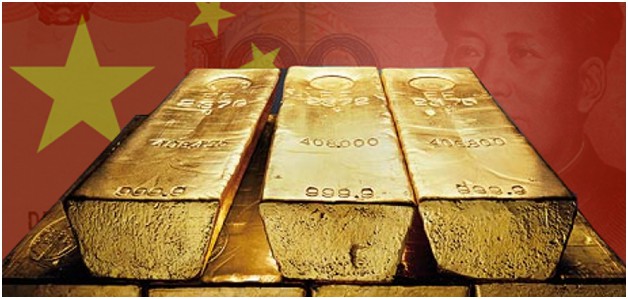 In a surprise announcement, China's PBOC announced an increase in their gold reserves by 1.1% in July. The People's Bank of China, now the world's biggest gold buyer, increased its gold reserves by over 6000,000 troy ounces to 53.93 million fine troy ounces by the end of July from 53.32 million ounces a month earlier, according to data released by the central bank.
Read more on GoldCore.com