With Apple Inc. (NASDAQ:AAPL) apparently primed to release an iPad Pro in the near future, Samsung is also making preparations for its somewhat left-field tablet, the Galaxy View. After officially revealing the Galaxy Gear S2, the company also teased this new tablet, which will be expected to compete with the dominant Apple iPad range.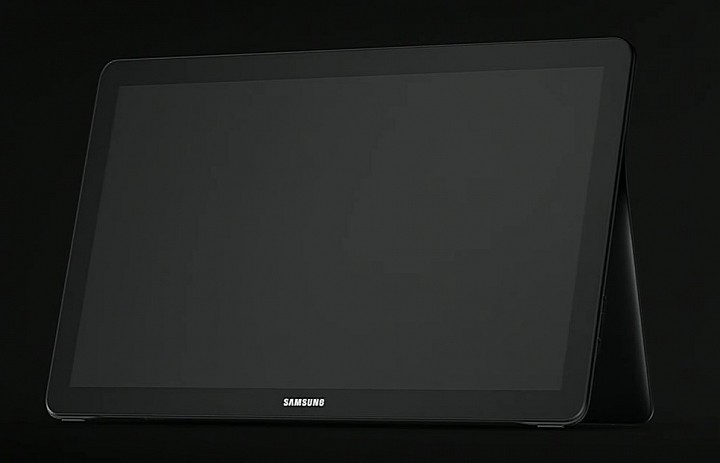 Details are rather sketchy about this tablet at the time of writing, as Samsung Electronics Co., Ltd. (LON:BC94) has kept information released about the Galaxy View down to a bare minimum. But one of the things that we do know about the Galaxy View is that it features a kickstand that's either built-in or added by a case, in common with the Surface Pro produced by Microsoft Corporation (NASDAQ:MSFT).
Aside from this, Samsung has ensured that the Galaxy View remains a covert project for the time being. The Korean consumer electronics giant merely offered a hint that consumers should think bigger with this project, and to consider the Galaxy View to deliver a new dimension of entertainment. But it did suggest that more data on the Galaxy View tablet will be released next month, at which point full specs for the device could possibly be made available.
So at present any information that has seeped out about the Galaxy View is very much based on leaks and speculation. The existence of this tablet wasn't even confirmed until relatively recently, and it has remained surprisingly unexplored by the consumer electronics rumor...
More