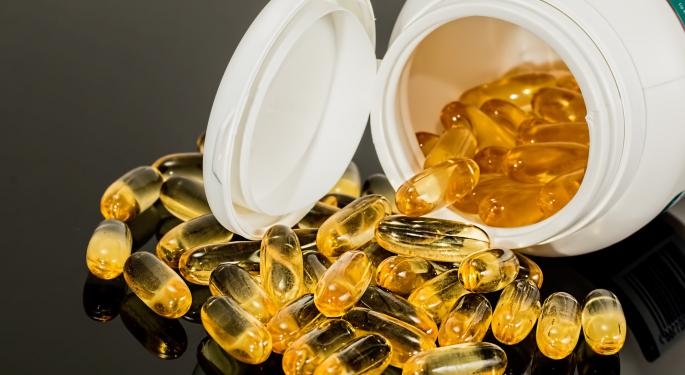 Aldeyra Therapeutics Inc ALDX 1.68% is a micro-cap biotech company that specializes in the development of drugs for the treatment of immune and inflammatory diseases. Its most advanced drug is an eye drop treatment for Sjogren-Larsson Syndrome.
Benzinga had the chance to sit down with the company's CEO, Todd Brady, to chat about the company and its future.
Benzinga started by asking about the potential clinical utility of the company's lead drug for other diseases apart from allergic conjunctivitis, anterior uveitis and the Sjögren-Larsson Syndrome.
Brady started by explaining there are two kinds of inflammation: allergic and autoimmune. The data in allergic conjunctivitis from February combined with the most recent data, provide a "real sense that the activity of NS2 in ocular inflammation is very broad," the CEO assured. "I mean it covers the whole spectrum, and everything else is in between. I tell people it's like getting Bernie Sanders and Ted Cruz to agree on a bill in Congress."
Related Link: Aldeyra CEO Todd Brady Explains Why He Thinks Company Can Have 'Dramatic' Impact In Healthcare
There are allergic diseases, autoimmune like diseases and "sort of hybrids," Brady explained. NS2 seeks to address ailments of all three of these kinds. "There are just so many and in aggregate that's a huge market. It's just absolutely tremendous," he added.
Benzinga then asked about the estimated global opportunity in each of Aldeyra's targeted therapeutic areas.
Brady started by quoting figures for the sales for topical ocular steroids in the U.S. in 2015 of $1.5 billion.
"This is for a class of medication that is decades old. I mean decades, at least 50 years old, okay, that has known side effects," he said. "The ones I just mentioned, particularly glaucoma, which is elevated pressure inside the eye that can lead to blindness and it's difficult to control, but also cataracts and all these other issues that I mentioned. It's just amazing that here we are 50 years later, and we still only have one effective class of medications for these diseases, that is steroids, but they're toxic and we just haven't fixed it."
"I think NS2 in this regard is a safer approach. It appears to be just as effective, at least in uveitis in phase 2, and that is an important discovery because we all, as we mentioned, need safer, more effective drugs in this deal," he concluded.
The Business Side
Benzinga: Is the company comfortable with the slight decline in its cash balance quarter-over-quarter? Or do you see financing or an offering needed soon? What's the cash burn rate at this point?
Todd Brady: Well, we did . . . you can see the changes from the end of the year through the quarter. We filed the quarter on Monday. On the whole development is expensive, as you know. I think a lot of expenses that you've seen of late have related to the 2 clinical trials that we've reported most recently. We've also said that we're reporting data from a clinical trial in the third quarter of this year. So obviously we've been very clinical trial intensive, and that I think accounts for a lot of the burn. It's gone between the last several quarters.
Benzinga: Talking about the most recent hires of Dr. Clark and Ms. Mary Taylor… Will the company be hiring more? What do you think brought the aforementioned talent to Aldeyra specifically?
Todd Brady: Well, we've been very fortunate, Nick, to have such an exciting technology that's attractive I think to very experienced and very senior people in the field. We're thrilled with the arrivals of Dr. Clark and Ms. Taylor. I think that in both cases these folks started out at large companies, brand name pharmaceutical enterprises, and they went to smaller companies. Most recently David Clark was at Wilson Therapeutics which is of interest to us because it's a small orphan disease focused biotech where they're not trapping aldehydes, but they're trapping copper, and so the mechanism here at Aldeyra was in a way somewhat similar to what he's done on the orphan biotech side previously. We've just been absolutely thrilled with the contributions that he's made already this year. Mary Taylor was most recently with a company called Civitas which sold to Acorda I believe in the Parkinson's disease space. She, as well, has had I think just fantastic large and small company experiences. So we're just really lucky to have them and look forward to their contributions as we move NS2 closer to the market.
Nicholas Donato contributed in this report.
© 2016 Benzinga.com. Benzinga does not provide investment advice. All rights reserved.
Source