We have perfect backtest of the primary uptrend line on AMZN with today's rally althoug it would take a decent sell signal on the daily and/or this weekly time frame before shorting as backtests can continue for a while at times. Note the corrections following the previous trendline breaks on this 10-year weekly chart: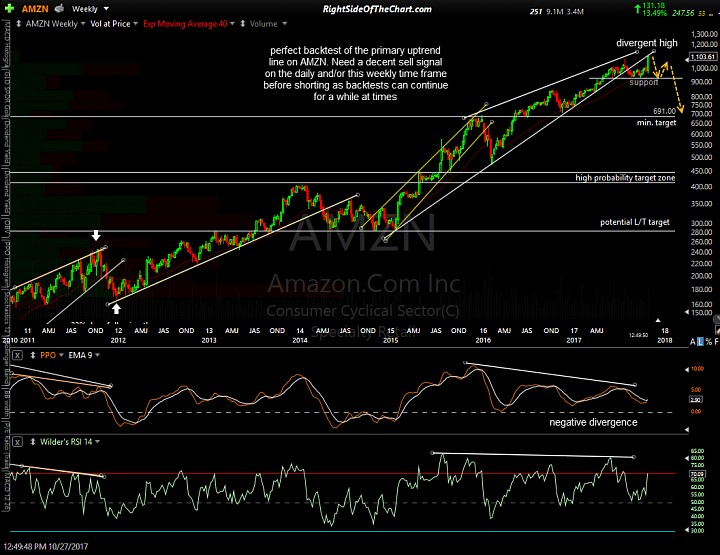 AAPL (Apple Inc) is still trading above its primary bull market trendline (gray) but has been dancing along another very significant minor uptrend line (white) for the last 5 weeks, a key level to watch. As with all of the market leading FAAMG stocks, AAPL has recently put in a divergent high, with the previous 5 divergence highs during the current bull market followed by corrections ranging from 15% to 45%.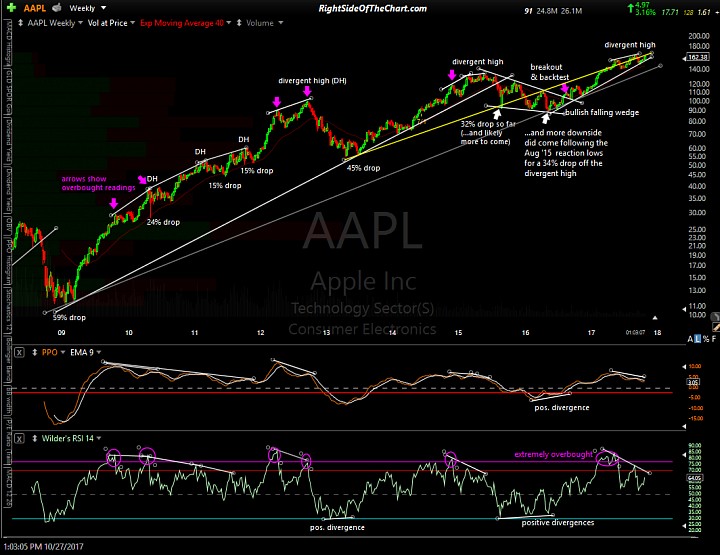 GOOG (Alphabet Inc) keeps chugging along for now while putting in its fifth divergent high since its bull market starting back in late 2008, nearly a decade ago. The previous four divergence highs were followed by corrections ranging from 9% to 26%, although all of those corrections were contained by the primary bull market uptrend line or other minor uptrend lines. The primary bull market uptrend line as well as the key 907ish support level are currently less than 12% below current levels.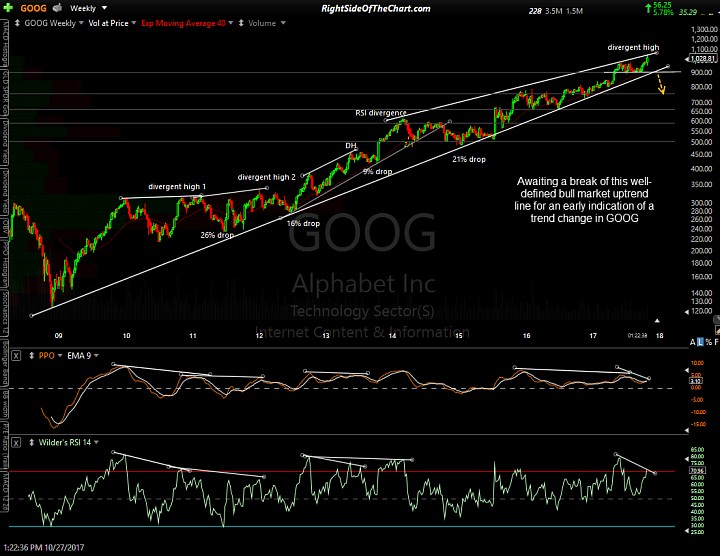 Of course, this train will just keep on rolling until the FAAMG stocks finally come of the tracks. As these are weekly charts, best to wait for weekly (end of day Friday) candlestick closes in order to confirm any potential bullish or bearish breakouts & other significant developments such as candlestick patterns, crosses above & below key moving averages, etc...
0
More