Industrial metals fell as the discovery of almost $10 billion in fraudulent trades in China raised speculation supplies may rise. Metals also sank as the U.S. dollar strengthened.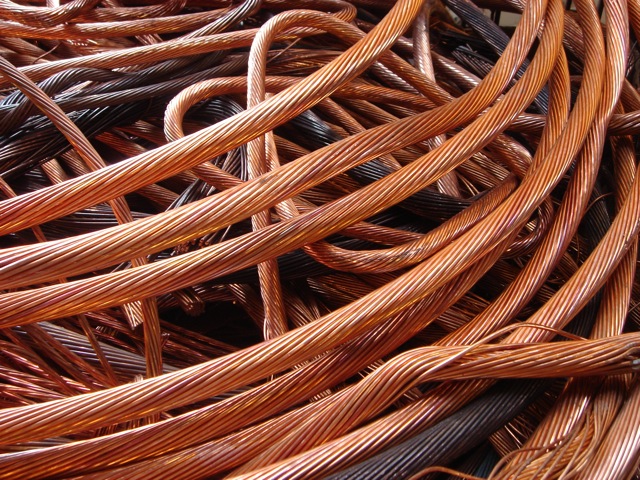 Copper slid as much as 0.4 percent and almost all main metals on the London Metal Exchange declined. Investigators in China discovered documents revealing fraudulent trades going back to April 2013, Wu Ruilin, deputy head of State Administration of Foreign Exchange's inspection department, said today. Some are related to fake trades at Qingdao Port, where security officials are investigating whether metals held in bonded facilities were pledged for loans multiple times.
"Qingdao is not over," said Chae Un Soo, a metals trader at Korea Exchange Bank Futures Co. The news will "definitely" impact demand for metals tied up in financing deals, he said.
Copper inventories in warehouses linked to exchanges such as the LME will rise over the next six months in part because of fewer financing deals in China, Goldman Sachs Group Inc. said in a report Sept. 23. Banks, trading companies and warehouse operators are checking their exposure to metals stored at Qingdao and have reigned in commodity financing this year.
The U.S. dollar climbed to a four-year high as surging U.S. new-home sales signaled improvement in the world's biggest economy. A rising dollar makes commodities priced in greenbacks cheaper compared to other currencies.
"The stronger dollar is dominating the bear market for metals at moment," Tetsu Emori, a fund manager at Astmax Asset Management Inc. in Tokyo, said in an e-mail today.
Copper for delivery in three months fell as much as $24.50 to $6,717.50 a ton on the London Metal Exchange and was at $6,720 a metric ton at 12:13 p.m. Hong Kong time. Aluminum was down 0.2 percent at $1,970 a ton.
On the LME, zinc, lead and tin dropped while nickel was little changed.