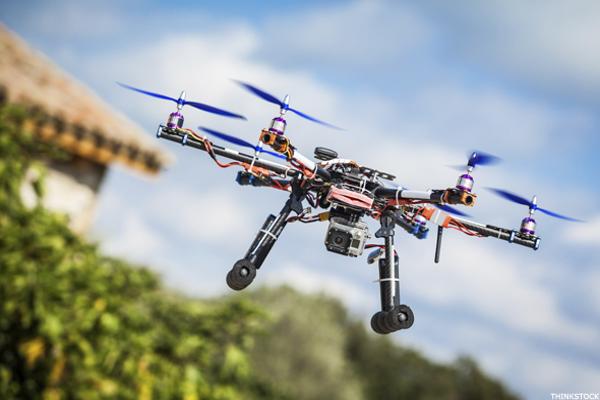 NEW YORK (TheStreet) -- The Christmas and end-of-the-year holiday shopping seasons are about to kick into high gear, and this year expects to be one where consumer drones are going to show up on many wish lists.
"It's the next step in robotics," said Jim Schmidt, head of the drone safety advisory board at PCS Edventures. "It's a great platform for kids to learn, but there are multiple levels of interest."
And with Amazon.com (AMZN - Get Report) getting into using drones to make deliveries, and sport-camera maker GoPro (GPRO - Get Report) slated to launch its...
More