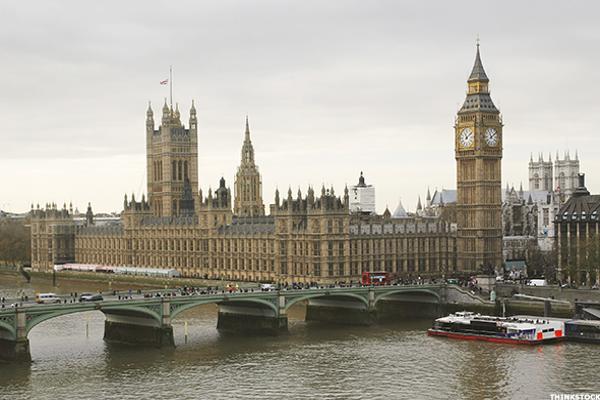 If Britain chooses to exit the European Union in June the shares of big banks will be affected, but not for long, analysts say.
Several large banks, including Goldman Sachs (GS - Get Report) , Citigroup (C - Get Report) , JPMorgan (JPM - Get Report) , and Wells Fargo (WFC - Get Report) use London as a hub for their EU operations.
That may change, though, if Britain votes to exit the EU early this summer.
"Essentially what we're talking about is a real estate situation," said Dick Bove, analyst at Rafferty Capital Markets.
According to analysts, big banks will take a substantial hit when it comes to relocation and staffing. The hit, though, as Bove said, will be a one-time thing.
"It's not as if they're going to lose customers," said Marty Mosby, director of bank and equity strategy at broker-dealer Vining & Sparks. "It's more of a burden they'll have to go through. Depending on how it's evolving, I think it's something that...
More