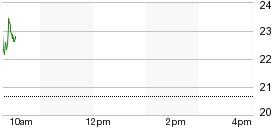 FORT LAUDERDALE, Fla., Nov. 5, 2015 /PRNewswire/ -- Universal Insurance Holdings, Inc. (UVE) today announced that its Board of Directors declared a cash dividend of $0.27 per share of common stock to be paid on December 10, 2015 to the shareholders of record as of December 1, 2015. The $0.27 per share dividend includes the expected $0.12 per share fourth quarter dividend, consistent with the dividends paid for each of the first three quarters of 2015, and an additional special dividend of $0.15 per share. With the total fourth quarter dividend, the Company's cash dividends in 2015 will total $0.63 per share.
"Following the strongest quarter in Universal Insurance's history, we are pleased to announce this special dividend that reflects our confidence in the business and further demonstrates our continued commitment to deliver shareholder value," said Sean P. Downes, the Company's Chairman, President and Chief Executive Officer.
About Universal Insurance Holdings...
More