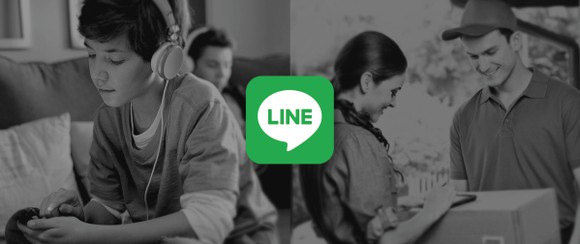 Image Source: Line.
As unicorns (the start-up breed) are easier to find than ever these days, where have all the tech IPOs gone? The recent explosion in private funding has allowed game-changing companies like Uber, AirBnb, and many more to remain private for longer than ever, enabling them to prioritize growth and monetization over less-central tasks, like IPOs.
With IPOs from high-profile start-ups like Snapchat and Spotify still distant on the horizon, Japanese messaging app Line's (NYSE:LN) IPO this week stand as 2016's largest public offering. But as Line goes public, does it look like a buy after it soared on its first day of trading?
What is Line?
Line operates one of the world's most-popular messaging apps, riding the same wave of popularity that lifted competitor services like Facebook (NASDAQ:FB) Messenger, WhatsApp, Tencent's (NASDAQOTH:TCTZF) (NASDAQOTH:TCEHY) WeChat, and others.
Controlled by the South Korean parent company Naver, Line operates almost exclusively in Southeast Asia, counting Japan, Taiwan, Thailand, and Indonesia as its primary markets. Of equal importance, Line is blocked in China, where Tencent's WeChat remains the market leader. All told, Line enjoys 218 million monthly active users (MAUs), to whom it primarily provides communications services like free, IP-based calls, and messaging services.
As one might imagine, free VOIP calls and messaging doesn't necessarily produce much in the way of revenue. As such, Line funds its operations by selling games and its incredibly popular digital stickers, as well as advertisements. The company reportedly plans to move into additional growth areas in mobile services, including taxi hailing and streaming music.
Line previously planned to price its IPO in late...
More