Just when you thought yesterday's "greatest Obama 'error' ever" was as good as it gets... we present FOX News affiliate KSWB who reportedly aired a photo of the president as a rape suspect during a news segment Friday.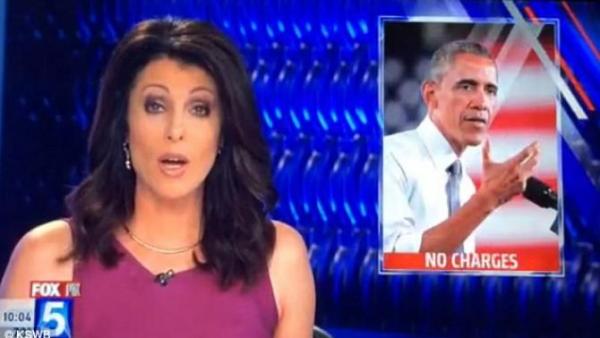 According to the Times of San Diego, which initially caught the flub that aired on California news station KSWB around 10 p.m., a photo of President Obama was shown with the words "NO CHARGES" underneath it as anchor Kathleen Bade said 'The only suspect in a sex assault at SDSU (San Diego State University) will not be charged.'

 

"KSWB soon cut to footage of a different man with authorities, as Bade announced 'The District Attorney's Office says they decided not to file charges against 20-year-old Francisco Sousa because the evidence against him is weak,'" according to the Daily Mail.

 

KSWB assignment editor Mike Wille told the newspaper that the image was only up for 5 seconds before it was noticed and taken down.

 

"Yeah, there was an accident when they had an over-the-shoulder. It wasn't on purpose," Wille told the Times of San Diego. On Sunday, two days after the error, the news station delivered an on air apology.
*  *  *
Oops!