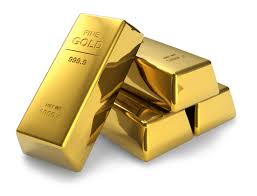 Singapore will officially launch the world's first kilobar gold contract on Oct. 13 this year, International Enterprise (IE) Singapore, Singapore Bullion Market Association (SBMA), Singapore Exchange (SGX) and the World Gold Council said in a joint press release on Monday.
The Contract is the first wholesale 25 kilobar gold contract to be offered globally. Its introduction underpins the creation of a centralized kilobar gold market, characterized by real-time transparent price discovery, daily expiration with physical delivery and robust verification of quality gold, IE Singapore said in the press release.
The launch of this world-first kilobar gold contract will enable Singapore's role as a regional precious metals trading hub and also encourage a more developed gold market in South East Asia, according to IE Singapore.
The Contract is based on kilobar gold of at least 99.99-percent fineness of an Approved Brand, attested by the Gold Delivery Agent, freshly minted from an Approved Refinery from a SBMA gold delivery list, packed and sealed by the Approved Vault Operator in tamper- evident boxes, each containing 25 bars of a single Approved Brand. The Approved Brand and Approved Refineries are based on the SBMA's Good Delivery List.
Brink's Singapore Pte Ltd has been appointed as an approved vault operator. Banks supporting the contract include JPMorgan Chase Bank, Standard Bank Plc Singapore Branch, Standard Chartered Bank and The Bank of Nova Scotia.