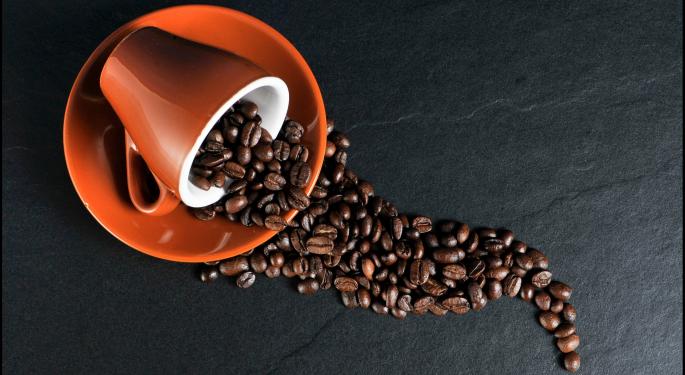 Jon Najarian said on CNBC's Fast Money Halftime Report that he noticed a big options volume in Starbucks Corporation SBUX 0.28% on Tuesday.
Traders were buying the December 55 calls and they bought around 9,000 contracts. Najarian explained that the open interest was around 2,000 contracts, which means that new calls were opened. He also owns calls in Starbucks and he is planning to hold it for a month.
© 2016 Benzinga.com. Benzinga does not provide investment advice. All rights reserved.