August is the 2nd most volatile month in US equities with more daily swings of 1% or more than any other month (except October).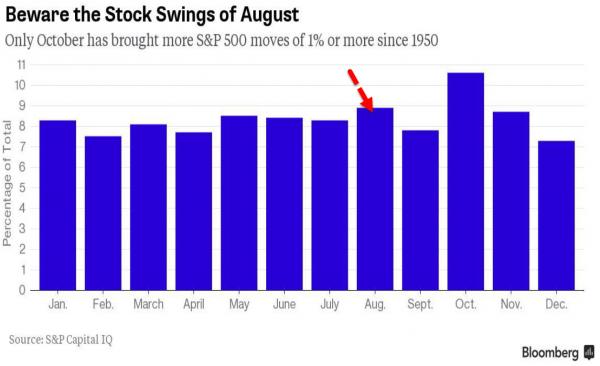 As S&P Capital IQ's Sam Stovall notes, the current market's lack of direction may be deceiving as high beta stocks (which tracks the 100 companies in the S&P 500 that fluctuated the most relative to the index during the past 12 months) are plunging (in correction).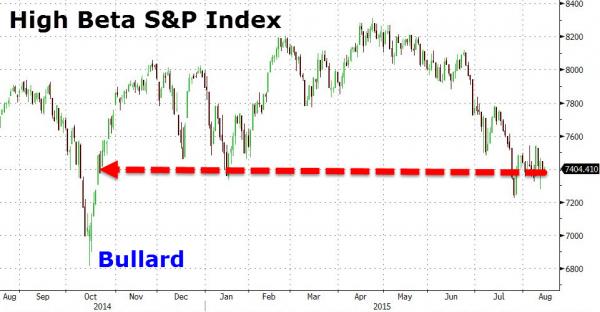 "The market itself may also be telling us that more volatility -- along with a disappointing overall price performance -- lies ahead," Stovall wrote.
The ratio of the S&P 500 high beta and low volatility indexes is sending this signal, the New York-based strategist wrote.