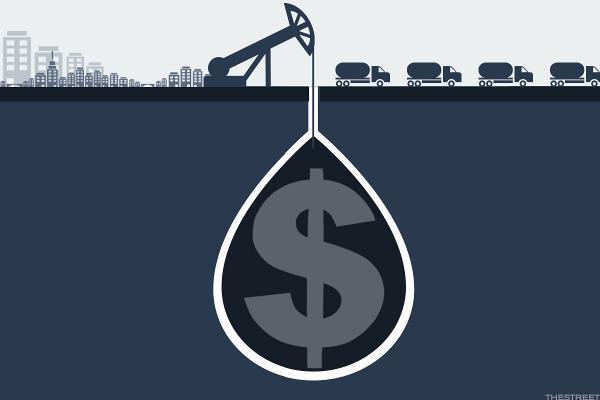 The beaten-down oil industry just can't catch a break. After comments from Russian and Saudi Arabian oil officials propped up the commodity earlier this week, a round of bearish data has sent traders running for the hills, again. Global benchmark Brent crude futures and West Texas Intermediate light sweet crude futures had both fallen roughly 3.8% by 1 p.m.
With that, the stocks of U.S. oil producers on the S&P 500 were down on average about 3.4%. Oil and gas producers Murphy Oil (MUR) , Chesapeake Energy (CHK) , and Devon Energy (DVN) were leading the retreat Wednesday, all down roughly 4.5%. Contract drillers and offshore drilling service providers were also suffering the effects of oil's dip Wednesday with Transocean (RIG) down more than 7% and Helmerich & Payne (HP) down a little under 5%. International oil majors Exxon Mobil (XOM) and Chevron (CVX) also suffered stock price blows of more than 1%.
Oil's plummet began early Wednesday with a report from the Paris-based International Energy Agency that said new production from rivals of the Organization of the Petroleum Exporting Countries, or OPEC, will be more than enough to meet growth in demand in 2018, despite the so-called oil cartels best efforts to cut its own production to return the commodity's supply and demand to balance.
IEA's report followed by just a few hours a Tuesday evening release from the American Petroleum Institute, which said U.S. crude oil inventories rose by 2.8 million barrels during the week ended June 9, much to the disappointment of analysts who were expecting a draw of 2.3 million barrels.
Conversely, the U.S. Energy Information Administration's Wednesday morning report indicated a draw of 1.7 million barrels of oil. The EIA's data is...
More