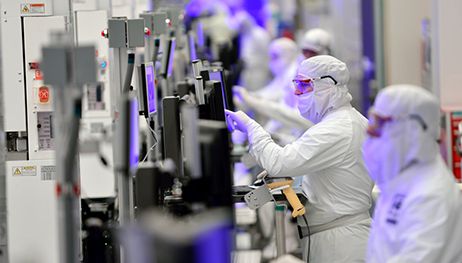 The secret is in Altera's programmable chips.
Three months ago Intel said it would buy chip maker Altera in a deal valued at $16.7 billion. It was a significant investment for the world's largest chip company and much was made over the consolidation in the semiconductor industry. On Thursday however, we got a lot more color on why Intel plans to plunk down a considerable hunk of money for Altera.
It basically boils down to this one statistic offered up by Jason Waxman, the VP & GM of the cloud platforms group at Intel. Waxman said that by 2020 Intel believes a third of the data center market could be using the type of chips that Altera specializes in.
Altera makes a type of chip called a field programmable gate array, or FPGA, that's really a fancy way of saying a type of chip that can be...
More