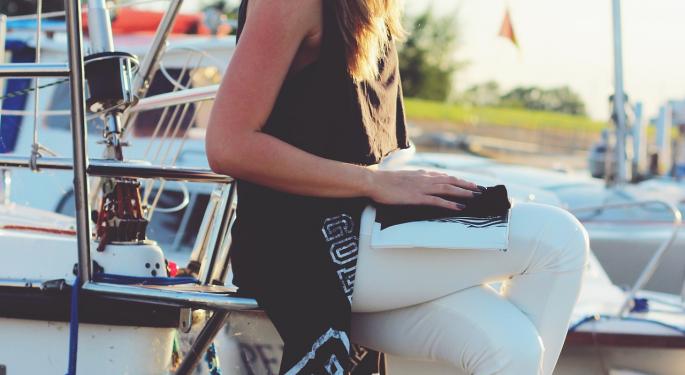 With the college football season officially kicked off Thursday, it is starting to look a lot like fall. Labor Day weekend is generally considered the unofficial end of summer as we prepare for the long weekend and, traditionally, your last chance to wear white.
Labor Day is always held on the first Monday of September and was nationally adopted into practice in 1894. The holiday "Is a creation of the labor movement and is dedicated to the social and economic achievements of American workers," according to the U.S. Department of Labor.
History Of Labor Day
New York was the first to introduce a bill regarding a holiday for workers, but Oregon was the first state to officially pass the law in 1887. While there is a dispute over who initially introduced the idea of Labor Day, there are two generally accepted influencers, and they both have something in common.
Peter Mcguire was one of the first to introduce the idea of Labor Day. He was the General Secretary of the Brotherhood of Carpenters and Joiners and a co-founder of the American Federation of Labor. Others believe Matthew Mcguire first proposed the holiday, while serving as secretary of the Central Labor Union in New York. It's clear that more than their shared surnames helped push the holiday into recognition, as unions played a crucial role it its initiation.
According to the U.S. Bureau of Labor Statistics, the number of wage and salary workers that belonged to unions was 14.8 million in 2015. Not surprisingly, public-sector workers had a union membership rate (35.2 percent) more than five times higher than that of private-sector workers (6.7 percent) in 2015.
Why No White?
Labor Day unofficially marks the end of the summer season, and with its exit, so goes summer attire. Because white clothing has traditionally been viewed as more appropriate for summer, the general consensus has been to closet the white clothes in favor of darker, heavier shades.
According to a Time piece by Laura Fitzpatrick, "The post-Labor Day moratorium on white clothing and accessories has long ranked among etiquette hard-liners' most sacred rules."
However, the historical origin for not wearing white is highly debatable. From practicality to high-class etiquette rules, the cultural norm is less than straight forward, Fitzpatrick elaborated. "[A]sk your average etiquette expert how that rule came to be, and chances are that even she couldn't explain it."
So whether you decide on cultural appropriation or to embrace counter-cultural trends and keep wearing that white, from all of us at Benzinga, we wish you a happy and safe Labor Day.
© 2016 Benzinga.com. Benzinga does not provide investment advice. All rights reserved.
Source