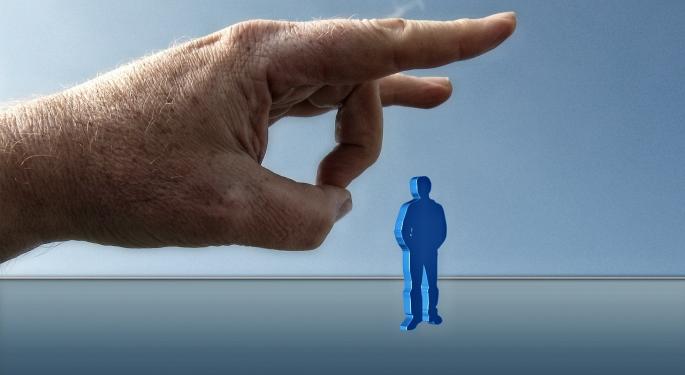 As reports swirl around that Oracle Corporation ORCL 0.69% is seeking to scale back investment and manpower in its traditional database and applications businesses, Trip Chowdhry, managing director of Equity Research at Global Equities Research revealed in a note it is impossible for the bull thesis of the Chip (Sparc) to Hardware to Database to Apps to play out.
Layoffs In Santa Clara
According to a report by Mercury News as part of statutory obligation, Oracle has intimated the Employment Development Department that it would lay off 450 employees in its Santa Clara systems division. According to the report, those affected include hardware and software developers along with managers, technicians and administrative assistants.
Layoffs Seen As Result Of Refocusing Effort
The move is seen as a step in the company's attempt to focus on cloud computing, away from its traditional business of selling software and hardware products to companies which use these to run their ow on-site data centers.
Chowdhry reminded that his views on Oracle have remained unchanged from those presented last December. The analyst said back then that Oracle had zero chance of winning against superclouds Amazon.com, Inc. AMZN 0.49%'s AWS and Microsoft Corporation MSFT 0.13%'s Azure. At that time, the analyst drew flak from many investors, as they contended that Oracle was the only company that had optimization from Chip (Sparc) to Hardware to Database to Apps.
Chowdhry Sees More Layoffs
With the layoff reports, the analyst feels the reason for optimism on Oracle has proven to be completely wrong. The analyst also pointed to the industry's belief that more layoffs in California, Colorado and Massachusetts are on the cards, with the guesstimate at 1,500:
Sparc CPU Team: 50 percent.
Space System and Support Team: 55 percent.
With more than 50 percent of the Sparc and Hardware tram getting laid off, Chowdhry believes it is impossible that the bull thesis of Chip to Hardware to Database to Apps plays out. The analyst said the company has zero chance of winning against Amazon's AWS and Microsoft's Azure.
Date
Firm
Action
From
To
Jan 2017
Aegis Capital
Initiates Coverage On
Buy
Nov 2016
Citigroup
Maintains
Buy
Nov 2016
Citigroup
Maintains
Buy
© 2017 Benzinga.com. Benzinga does not provide investment advice. All rights reserved.