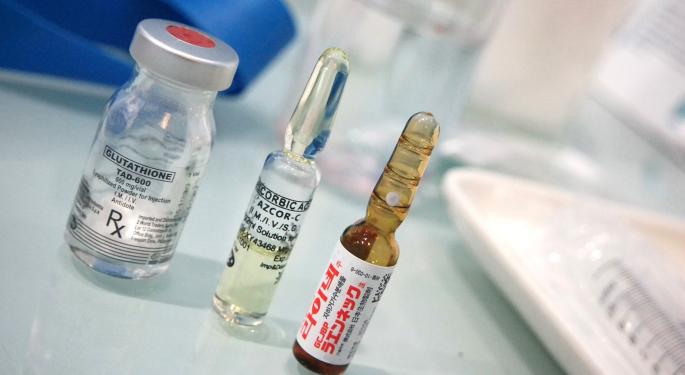 Biogen Inc BIIB 1.82% continues to dominate the biotech M&A rumor mill this month. On Thursday afternoon, chatter spread that the company had canceled out of Citigroup's 11th Annual Biotech Conference.
Benzinga reached out to a spokesperson at Biogen, who confirmed that the company did cancel out of the conference. The spokesperson said there was a scheduling conflict, and that Biogen executives would be in an all-day meeting. The company will be attending a Morgan Stanley conference the following week.
This cancellation comes on the heels of some M&A rumors at the beginning of the month.
On August 2, Biogen shares were halted on volatility, as the Wall Street Journal reported the company was drawing interest from Merck & Co. MRK 1.58% and Allergan plc AGN 0.33%. The following day, Reuters reported Biogen had "not received any formal expressions of interest from suitors and is not soliciting offers."
Rumors continued the week after on August 8, when Dealreporter suggested Pfizer Inc. PFE 0.06% and Johnson & Johnson JNJ 0.33% may be showing interest in Biogen.
Shares of Biogen traded recently at $314.03.
© 2016 Benzinga.com. Benzinga does not provide investment advice. All rights reserved.