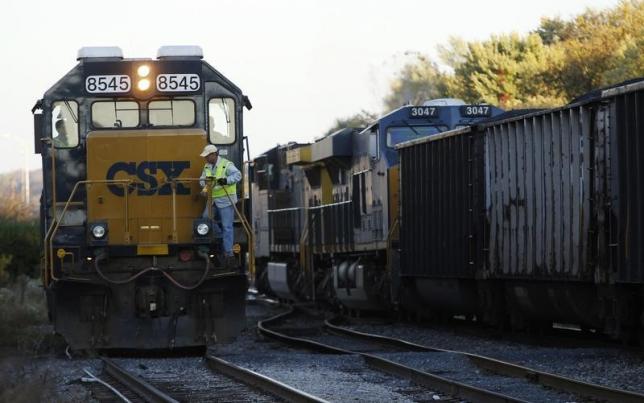 No. 3 U.S. railroad CSX Corp (CSX.N) said on Tuesday its third-quarter net profit fell slightly, mainly on slumping coal freight volumes, and that "significant coal headwinds" will continue into 2016.
However, earnings beat analysts' expectations as cost cuts, steps to improve efficiency, and lower fuel costs offset a 3 percent decline in overall freight volumes.
CSX shares rose more than 1.7 percent, or 46 cents, to $28.71 in...
More