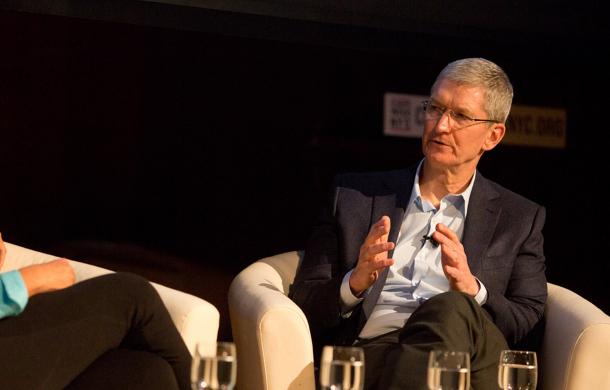 CEO Tim Cook Join the top Executive in giving hundreds of millions of dollars to charity.
Cook, who is close to becoming a billionaire , says  after paying his nephew's college education  he will then donate the rest of his wealth to philanthropic projects.
There are many other top executive already in this race ...
Warren Buffett and Bill Gates launched The Giving Pledge in 2010 -- a campaign to persuade billionaires to give at least half of their fortunes to charity. More than a hundred have signed up so far, including Michael Bloomberg and Facebook Mark Zuckerberg.
Others, like Cook, are going their own way. Last year, Alibaba  co-founder Jack Ma started a mult-billion dollar charity.
Cook certainly has plenty of funds to give away. His pay at Apple (NASDAQ:AAPL)  more than doubled last year to $9.2 million, according to a regulatory filing. In 2014, $145 million worth of stock awards vested, and he's got another $536 million in stock awards to come.
Cook took the reins at Apple in 2011 after Steve Jobs resigned.
Comments by US readers on this  :
"good for him. I just hope it's a charity that benefits people in the US (unlike the gates/buffett charity)."
"I heard that Steve Jobs never contributed to charity. He was a mean s.o.b.
My respect goes to Tim Cook, though..."