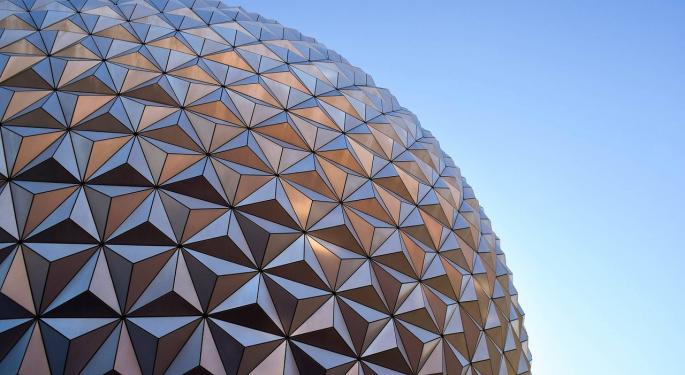 Walt Disney Co DIS 0.63% is one of the few companies that is known to consistently deliver EPS higher than expected levels; the March quarter was one such quarter when it missed.
The stock witnessed a downtick of 10.2 percent after its quarterly results announcement on May 10. Ahead of earnings on Tuesday afternoon, the stock remained volatile. At least two brokerages have downgraded the stock last month.
FBR Capital downgraded from Outperform to Market Perform rating
Stifel downgraded from Buy to Hold
Morgan Stanley maintained Equal-Weight
There are few concerns among brokerages and investors that have the potential to upset the numbers. For instance, Zika could have affected the global travel to Disney World. Similarly, the cord-cutting is haunting the investors, as it was one year ago that ESPN fears crushed the stock. However, BTIG pointed out that the company was trying to ease the pressure by hiking the fees.
The underperformance of "The BFG" and "Alice Through the Looking Glass" have driven the brokerages to reduce their price tag and estimates.
However, the advantage that Disney enjoys is that if one division has pressures, the other supports. This was evident when FBR pointed out that the studio is enjoying at peak earnings this year at this point. Similarly, the company could gain from theme park driven by a fresh Avatar attraction in Animal Kingdom in Orlando apart from the ramp of Shanghai.
Street analysts have a consensus EPS estimate of $1.61 for the third quarter, which was $0.01 higher than their predictions of $1.60 90 days ago. Disney will report its third quarter results after the market closes.
Date
Firm
Action
From
To
Jul 2016
FBR Capital
Downgrades
Outperform
Market Perform
Jul 2016
Stifel Nicolaus
Downgrades
Buy
Hold
Jul 2016
Morgan Stanley
Maintains
Equalweight
© 2016 Benzinga.com. Benzinga does not provide investment advice. All rights reserved.