Analysts are expecting $3.02 in earnings and revenues of $7.8 billion. Guidance again will be key.
HCV sales have been under pressure which is the reason for the stagnant share price. Does Gilead have a solution?.
HIV division should be bolstered by recent drug approvals which should compete better against competitor Glaxo.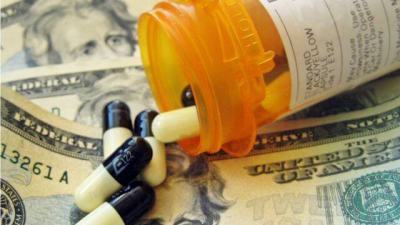 Things may be looking up for Gilead Sciences (NSDQ:GILD) ahead of their second quarter earnings results as earnings have been promising in the biotech sector so far. One of the sector's ETF iShares NASDAQ Biotech Index (NSDQ:IBB) has rallied over 2.4% on the back of impressive numbers from a host of biotech companies. Gilead announces its own set of numbers on the 25th of July where $3.02 will be the number expected for earnings and a top line number of $7.8 billion. Even if Gilead manages to hit these numbers, it would be a decline of 4.1% in earnings and 5.4% in revenue when compared to the corresponding quarter in 2015. However, the market feels that Gilead is in line for a tough 2016 - especially on the HCV side of the business.
Furthermore, although Gilead has had strong competitive advantages up until now, its HIV franchise is also expected to come under pressure in the near term as important patents are due to expire shortly with the first one occurring in 2018. The one saving grace is that the stock is down 14.3% year to date compared to the biotech's sector decline of 18.2% (see chart). This should be happening as Gilead is cheaper than the industry with an earnings...
More