Invest with Confidence. Are you a financial professional? Stay on top of your portfolio with Benzinga Pro's real-time newsfeed and alerts and never miss a headline again.
Don't miss the chance to try it FREE today.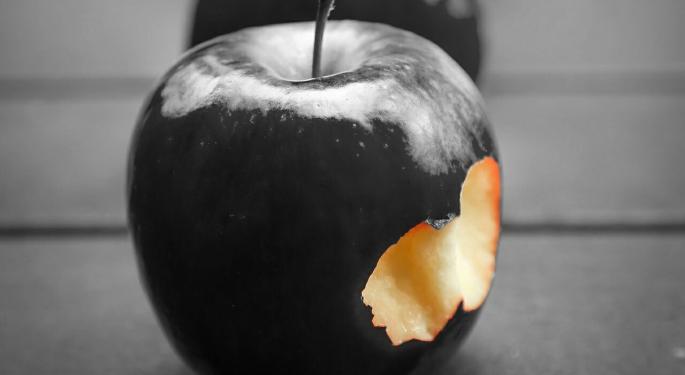 Shares of Apple Inc. AAPL are trading down more than 2.2 percent on Thursday afternoon, after billionaire investor Carl Icahn said on CNBC that his firm no longer holds a position in the company. The closing of the stake came after the tech behemoth reported disappointing second-quarter results, missing estimates on both the earnings and revenue fronts on Tuesday afternoon.
The Stake
After trimming his stake by 13 percent over the fourth quarter of 2015, the last fully reported quarter, Icahn, one of the largest shareholders of record in the company, had last disclosed ownership of 45.76 million shares – as of December 31. "We obviously made a great deal of money, but it was no surprise that we got out of some in February," he expounded during his CNBC interview.
It is estimated that Icahn made roughly $2 billion with its Apple investment.
It's About China
The billionaire activist went on to explain that, although Apple is a "great company" and CEO Tim Cook is doing a "great job," China poses too big of a challenge. The government could "come in and make it very difficult for Apple to sell there— you can do pretty much what you want there," he said.
However, the investor added, the stock is still cheap, especially after the most recent tumble. "I don't think it's the price point. I think it's my opinion of what's happening with China. I think the stock is very cheap still, on a multiple basis."
"However, China obviously could be a shadow for it— And we have to look at that," he went on.
"I hope to get back into [the stock] someday," Icahn concluded.
Disclosure: Javier Hasse holds no positions in any of the securities mentioned above.
© 2016 Benzinga.com. Benzinga does not provide investment advice. All rights reserved.