Raw-sugar prices fell to the lowest in more than four years amid signs of an expanding global surplus as output accelerated in Brazil, the largest supplier.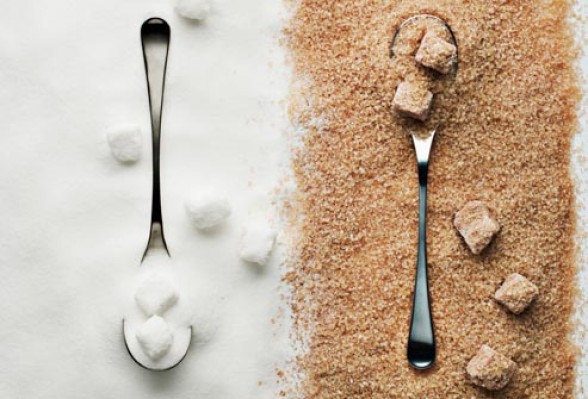 Brazil's Center-South, the biggest growing region, produced 20.9 million metric tons in the 12 months through August, up 4.4 percent from a year earlier, industry association Unica said yesterday in a report.
Prices have slumped 12 percent this year as world output is set to exceed demand for a fifth straight year, helping curb food costs. The surplus will be 1.3 million tons in the year that starts Oct. 1, theInternational Sugar Organization said Aug. 26. The first deliveries since 2012 from Thailandand improving crop conditions in India, the second-biggest producer, add to outlook for increased supply.
"It's basic economics -- more supply available than demand," George Kopp, a senior market analyst at International Futures Group in Greenville, South Carolina, said in a telephone interview. "It's hard to get excited about a market that's been in a downtrend for so long."
Raw sugar for delivery in October fell 2.4 percent to settle at 14.52 cents a pound at 1:56 p.m. on ICE Futures U.S. in New York, after touching 14.43 cents, the lowest for a most-active contract since June 2010. Prices are down for a sixth session, the longest slump since May 27.
Traders may ship about 625,000 tons of raw Thai sugar against the October contract on the ICE exchange, according to a Bloomberg survey of analysts and traders last month.
Arabica-coffee futures for December delivery fell 5.9 percent to $1.8125 a pound in New York, the biggest loss for a most-active contract since May 16.
Cotton futures for December delivery rose 2.1 percent to 67.14 cents a pound, the biggest gain in three weeks.
Orange-juice futures for delivery in November gained 0.1 percent to $1.4895 a pound, while cocoa futures for delivery in December declined 0.5 percent to $3,063 a ton.