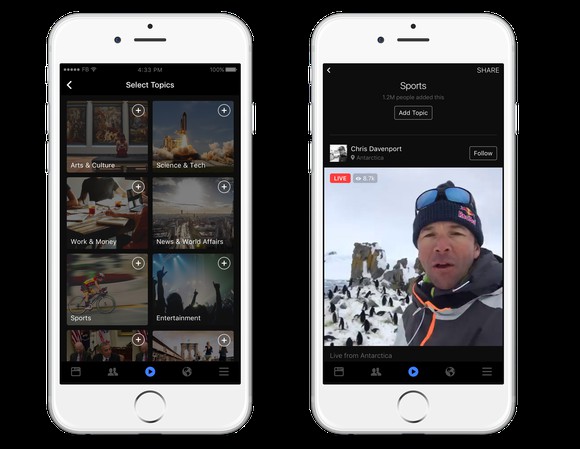 Facebook (NASDAQ:FB) debuted its Live video feature this year and it's already producing some great results for the company. The social media powerhouse says that its users watch live videos three times longer than ones that are no longer live.
Facebook wasn't the first to bring live video to social media, of course. Twitter (NYSE:TWTR) bought the live video-streaming company Periscope last year and has been increasing its live video plans since then. And even before that YouTube, under Alphabet'sGoogle, allowed users to live stream from their desktops. It's since announced that live streaming will come to its mobile apps as well.
It's easy to think that live video is just another ploy to get users to stay engaged with social media platforms (part of it is, of course), but there is also proof that users enjoy live video, have higher engagement rates with it, and that the platform opens up new revenue opportunities.
Here's what we know so far:
Facebook users comment 10 times more on live videos than they do on regular videos.
15% of the "top brands" are already using Periscope to reach audiences, according to Twitter.
Periscope has had 200 million broadcasts to date, and as of last August has 10 million registered users and 1.9 million daily active users.
Twitter just paid $10 million in a deal to live stream NFL games this coming season, and is hoping to bring in at least $50 million from ad sales from the live NFL streams and highlight content (which it will have to split with the NFL), according to Recode.
Facebook just paid $50 million to media companies and celebrities to produce live videos on its platform.
A recent Wall Street Journal article noted that 11% of the top 500 Facebook...
More