Micron stock has rocketed lately due to promising fundamentals and rising DRAM prices.
3D NAND and 3D XPoint sales look promising as demand is expected to exceed supply.
Interest rates and high valuations in the sector at present could put a lid on things in the near term.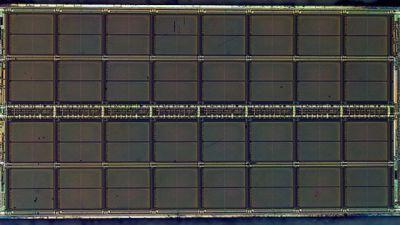 Any stock that basically doubles in 6 months (no matter how attractive the fundamentals are) has to be watched carefully. Despite reporting poor fourth quarter earnings, Micron (NSDQ:MU) is now trading higher. At around $19 a share, MU stock is moons away from where it was back in May of this year. The company reported sales of $3.22 billion in its fiscal fourth quarter, which was $380 million shy of what it had reported in the same quarter in 2015. Micron's poor fourth quarter resulted in the company reporting a loss of $276 million for the year. However, after a brief 5% dip in the share price post earnings, the stock has come roaring back due to Micron's guidance for fiscal 2017. Furthermore, the management enlightened investors that the Inotera deal would close in December, which is promising.
Micron's Stock Flying High From Rising DRAM Prices
Although Micron already owns a third of the company, with Inotera growing its top line by 20%+ levels at present, the closure of this deal is likely to add considerable value to Micron, despite the delays. The one worry investors may have is the increased exposure to the DRAM market, which has the potential to hurt Micron in periods of...
More