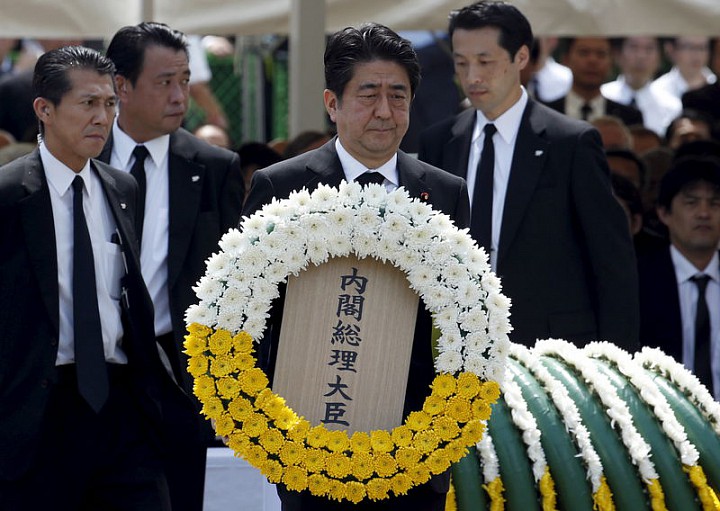 TOKYO (Reuters) - Japanese Prime Minister Shinzo Abe will include the words "apology" and "aggression" in his statement marking the 70th anniversary of World War Two's end, NHK public TV said, an apparent nod to critics who fear he will dilute past apologies.
An initial draft did not include the word "apology", some media reports had said, which would likely anger China and South Korea where bitter memories of Japan's sometimes brutal past occupation and colonialization run deep.
Abe is juggling conflicting priorities in crafting the statement, expected to be approved by his cabinet one day before the Aug. 15 anniversary. He needs to satisfy the desire of its close ally...
More