Shares of biopharmaceutical company Gilead Sciences (GILD - Get Report) have been subject to much downward pressure after reporting disappointing first-quarter earnings late last month.
But the selling is overdone and creates an opportunity for investors to start accumulating shares at current levels and below.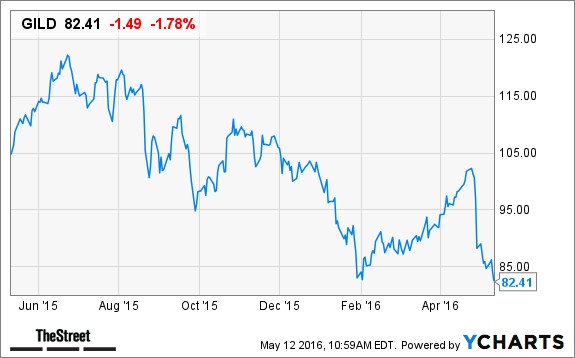 Gilead trades at a trailing 12-month price-to-earnings ratio of 7.06 and has an estimated forward P/E ratio of 6.85. The reason for this rather low multiple is because Gilead's growth has stalled and the market is worried about future growth prospects.
Must Read: Bank of America's 17 High-Quality Cash-Rich Stocks for Investors to Consider
But Gilead is sitting on $21 billion that can be used at any time to acquire a promising company that will provide it with much-needed growth.
"It's time for us to go out and do important deals. We need some other assets that can bolster our pipeline," Chief Executive John Milligan told Bloomberg recently.
If and when these deals come to fruition, Gilead's shares could see massive appreciation due to their low valuation. The fact that the biotechnology industry...
More