EUR/USD rallied last week from a low of 1.1130 to a high this week of 1.1373. However, with the highly monitored Fed decision on Thursday, the market appears to anticipate a possible rate hike. 

EUR/USD 1H Chart 9/15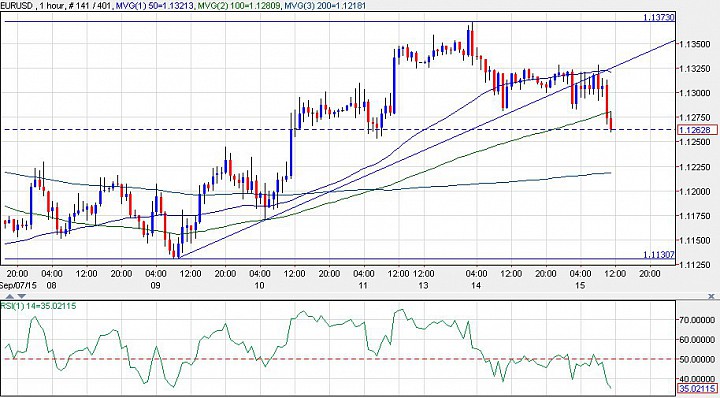 (click to enlarge)

The 1H EUR/USD chart shwos that the market started this week retreating and then trading sideways during the 9/14 to 9/15 session. As we got into the 9/15 European-US session, price fell further and broke a rising trendline. There might be some support around 1.1250, which was a previous support pivot. However, if the market is in correction mode, we should see resistance around 1.13, with downside risk towards 1.12 ahead of the Fed decision on Thursday. 

If price climbs back above 1.1325, the market might be getting clues that the FOMC will NOT raise rates, which should hurt the USD across the board. A break below 1.1175 would suggest that the market is convinced of a rate hike, which puts downside risk to 1.1130, 1.11, and possibly lower, especially if the FOMC does follow through with a rate hike.