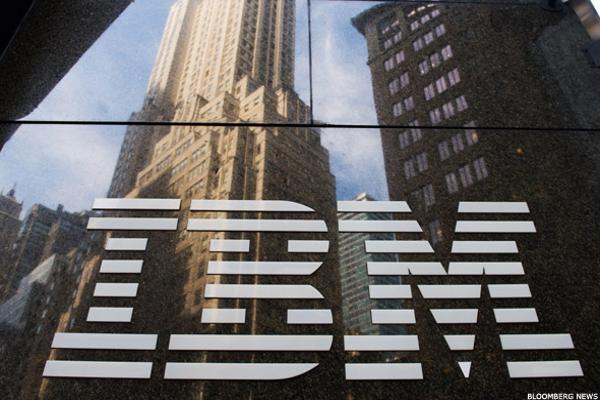 NEW YORK (TheStreet) -- International Business Machine (IBM) earnings estimates were raised for the fiscal 2016 first and second quarter to $13.48 from $13.32, and to $13.87 from $13.51, respectively, at Barclays this morning.
The firm also boosted the company's price target to $140 from $125 and has an "underweight" rating on the stock.
In a "teeter totter" affect, Barclays says it's lowering the company's revenue estimates for the June quarter and circa 2016 to $19.5 billion...
More