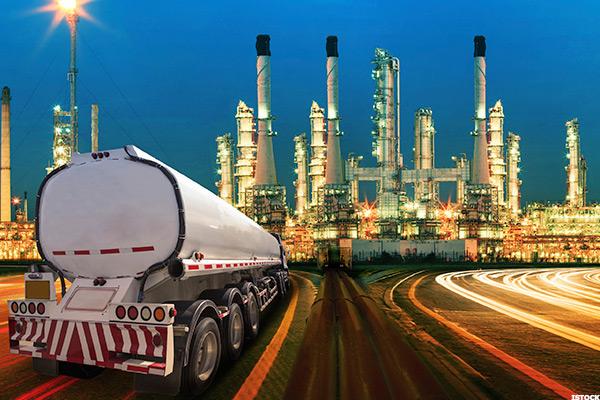 What's that signpost on the road ahead? You're entering ... the danger zone. Oil and natural gas prices are rebounding and quarterly results from several big-name companies have exceeded expectations, two overriding factors that have been driving markets higher. But as we'll explain below, risks are lurking around the corner that could send energy prices plunging again.
On Friday, West Texas Intermediate crude, the U.S. benchmark, rose 55 cents, or 1.3%, to settle at $43.73 a barrel. Brent North Sea crude, the international benchmark, gained 58 cents, or 1.3%, to settle at $45.11 a barrel.
Crude's movement toward $50/bbl has sparked a fire under the broader markets and once-beleaguered energy stocks. Rather than hunkering down into safe harbors, increasingly optimistic investors are choosing growth opportunities that hitherto seemed too risky.
Southwestern Energy (SWN - Get Report) posted the biggest gain in the S&P 500 on Friday, soaring 15%. Chesapeake Energy (CHK - Get Report) , which has been fending off bankruptcy rumors, jumped 5.8%.
The S&P 500 (SPY) is up 2.50% year to date, despite recent declines among Wall Street darlings in the technology sector. Alphabet (GOOG - Get Report)...
More