Do not let yourself be tainted with a barren skepticism. - Louis Pasteur
The market has resisted all attempts to correct. We know why it is not crashing; this has to do with mass psychology, but what's preventing it from letting out a significant dose of steam. The table below might hold the answer. We looked at all 30 components of the Dow monthly timelines utilising our indicators, and the results were quite surprising, to say the least. On the monthly charts, each bar represents one month's worth of data so these are long-term charts, and they usually provide a much clearer picture of what the futures holds as opposed to the shorter term charts.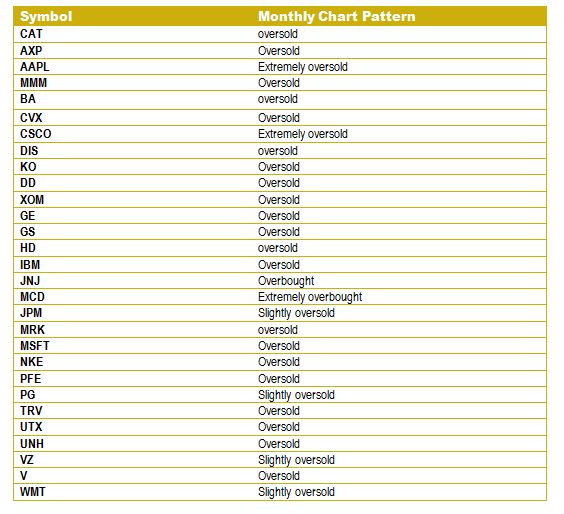 28 components of the Dow are trading in the oversold ranges varying from mild to extremely oversold; conventional logic would have you believe that all the elements of the Dow would be trading in the overbought ranges, but that is not the case.
Conclusion
The strength the Dow 30 stocks are showing on the monthly charts clearly indicates that the most hated stock market bull...
More